I was just writing the intro to this blog post saying that there's no theme, until I looked at the pictures and realised that there's a vast difference that this photoshoot has from literally every other shoot I've done: There are no dresses! SHOCK HORROR, CALL THE NEWSPAPERS! "Separates" seems to be the accidental theme here. Along with that, in every outfit here (apart from one…uh, two.), I'm wearing sandals, which is… a surprise. I've previously mentioned that it took me a while to come around to liking my feet, and now I find myself in the happy position of being unafraid (more or less) to show them off. So that's kind of cool. Check me out, I'm getting more comfortable in my body! Yay!
I've had this top for at least 5 years. It's awesome. I matched it with this grey skirt a few weeks ago when I was poking around trying to come up with outfits, and I didn't have any shoes that worked with it, so I went out and bought these sandals specifically for this outfit. That's probably stupid. I guess I don't care.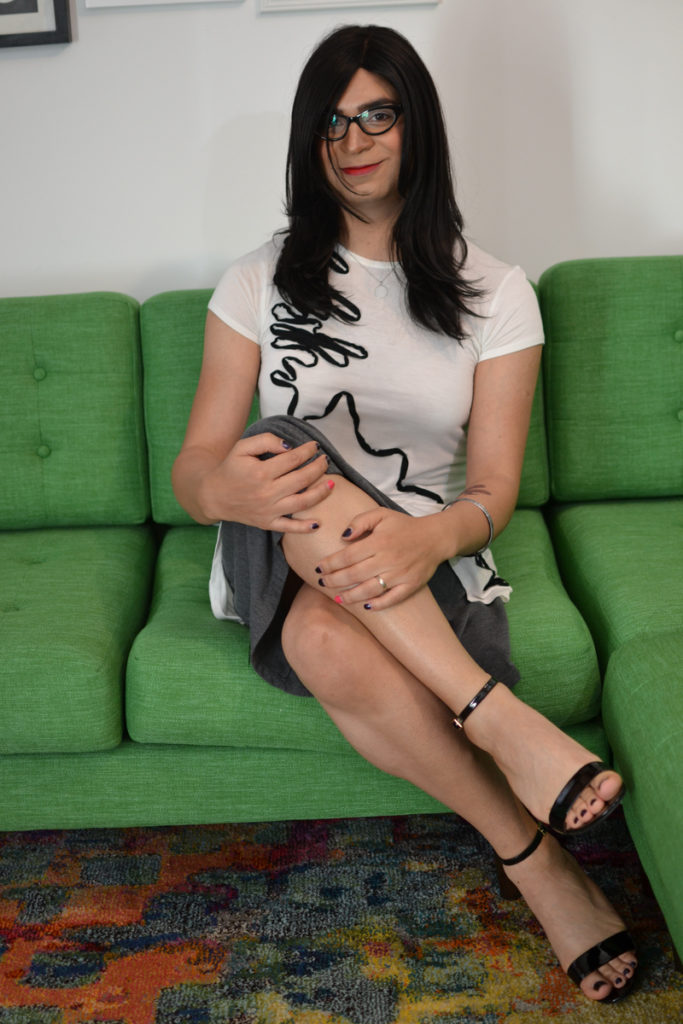 Oh yeah, and check out this SWEET new couch we got. All green and happy. What a great couch.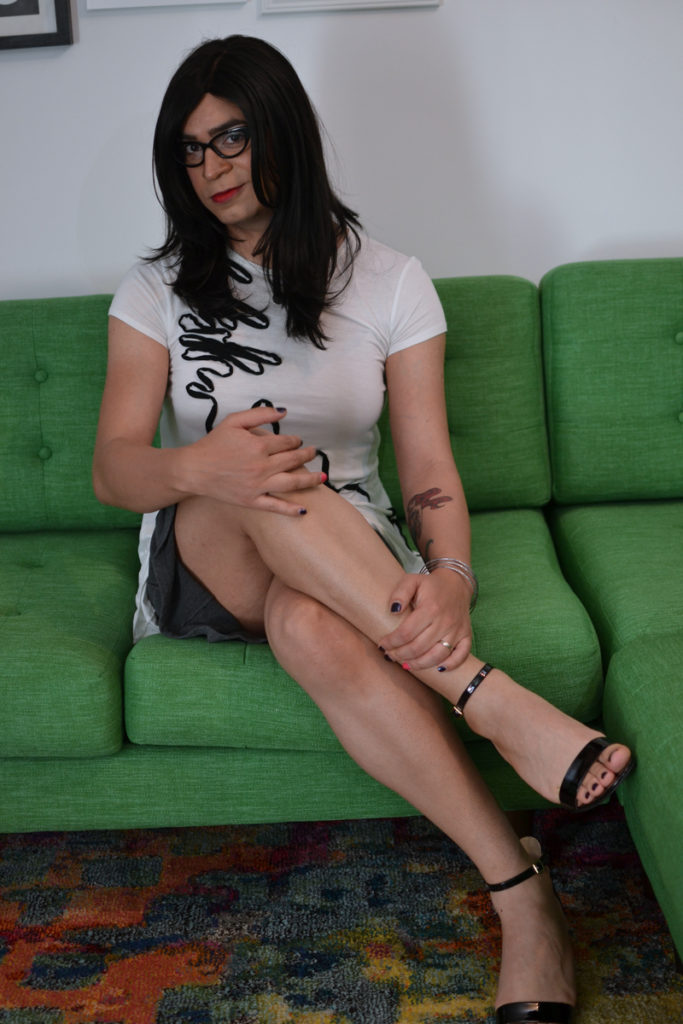 Look at it bending to my will. Or my weight. Probably my weight.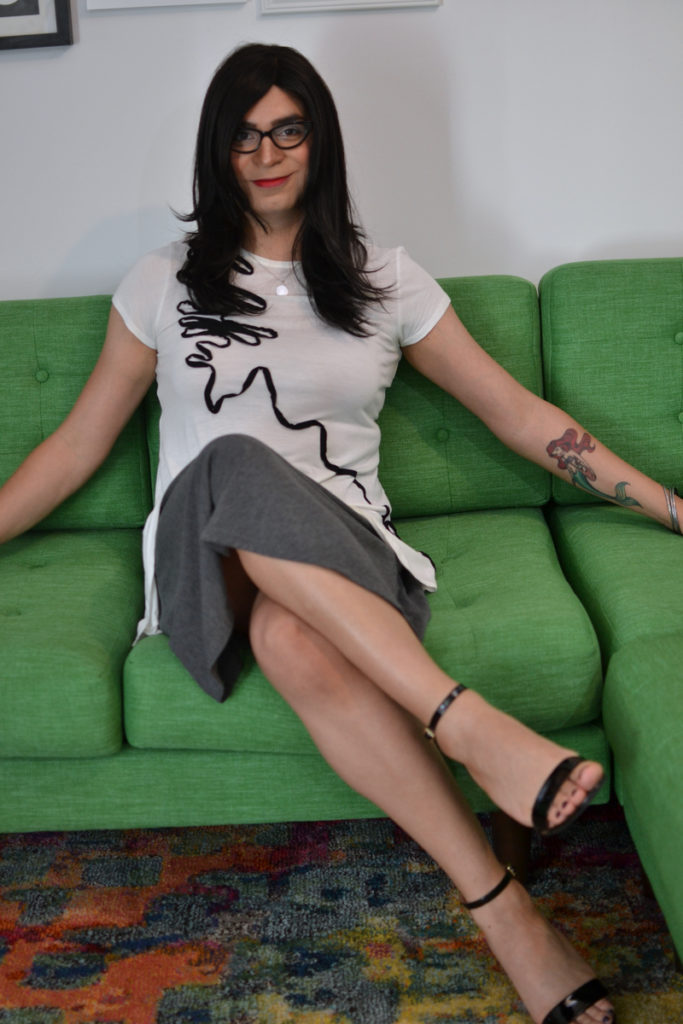 Sideways on the couch. You sly dog!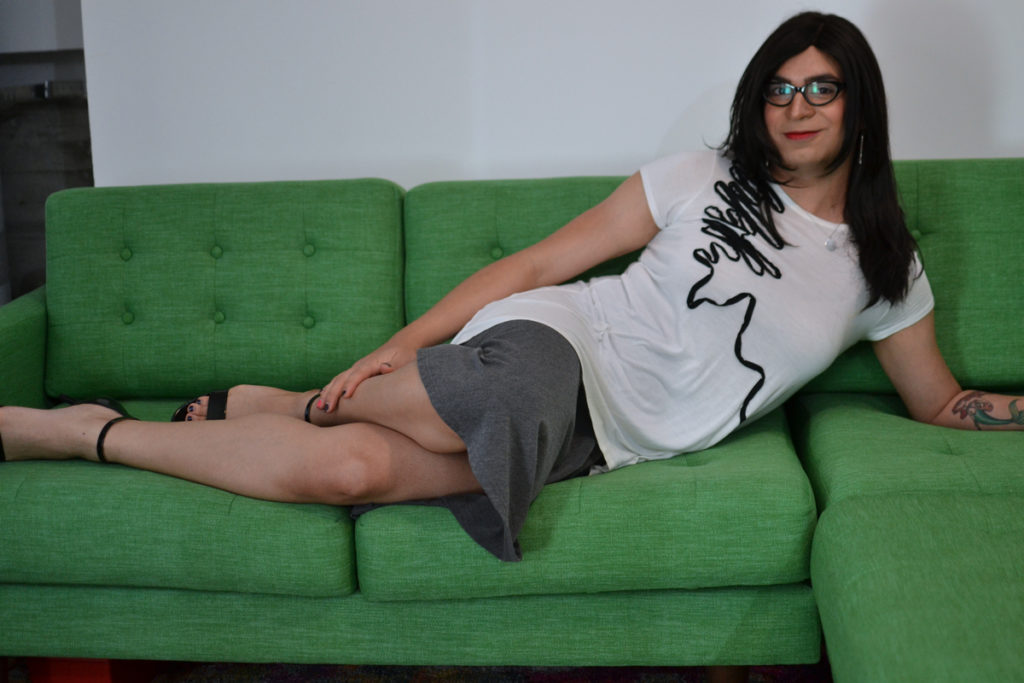 Imagine how much better this picture would be if my face was actually in focus! Real awesome, I bet!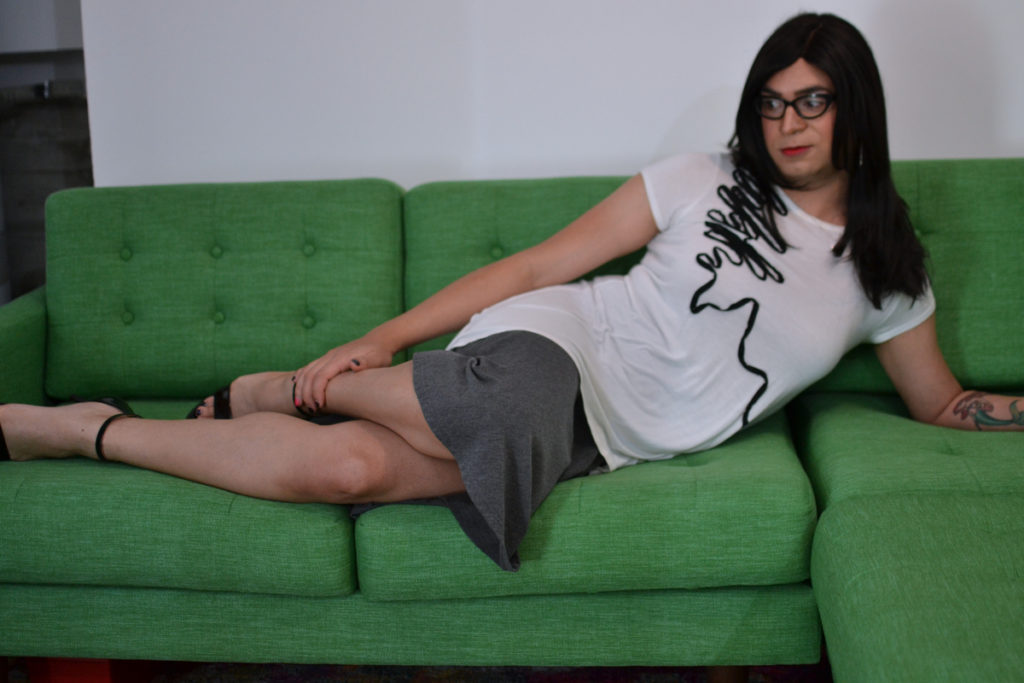 Ok now check me out. This is literally the first time I've actually done a photoshoot-level picture outside. Merely 3 feet into our back yard! SCANDALOUS! I was actually a bit nervous doing this, which seems dumb given that I've been out and about all over the place while dressed, but there's something different about being on your way somewhere, or doing something while dressed, versus posing.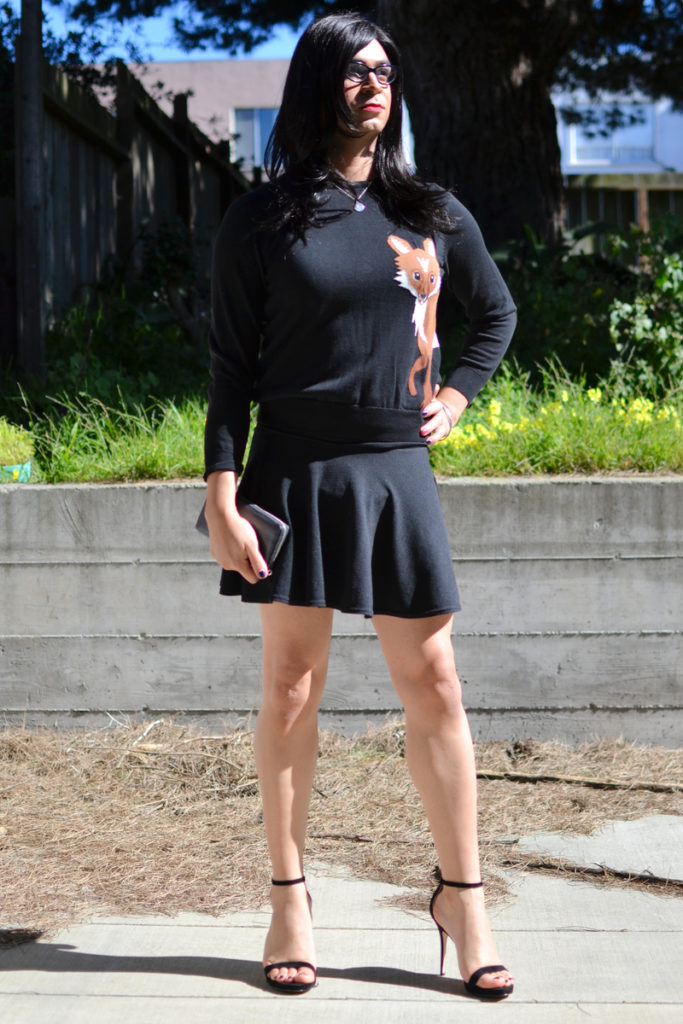 Plus we have a nosy neighbour next door who, when we're out in the garden, likes to poke his head out and talk to us. I don't know if he's seen me dressed, but having that conversation through a second floor window, while I'm in uncomfortable shoes, with a breeze all up in my stuff? Not something I wanted to tackle right then.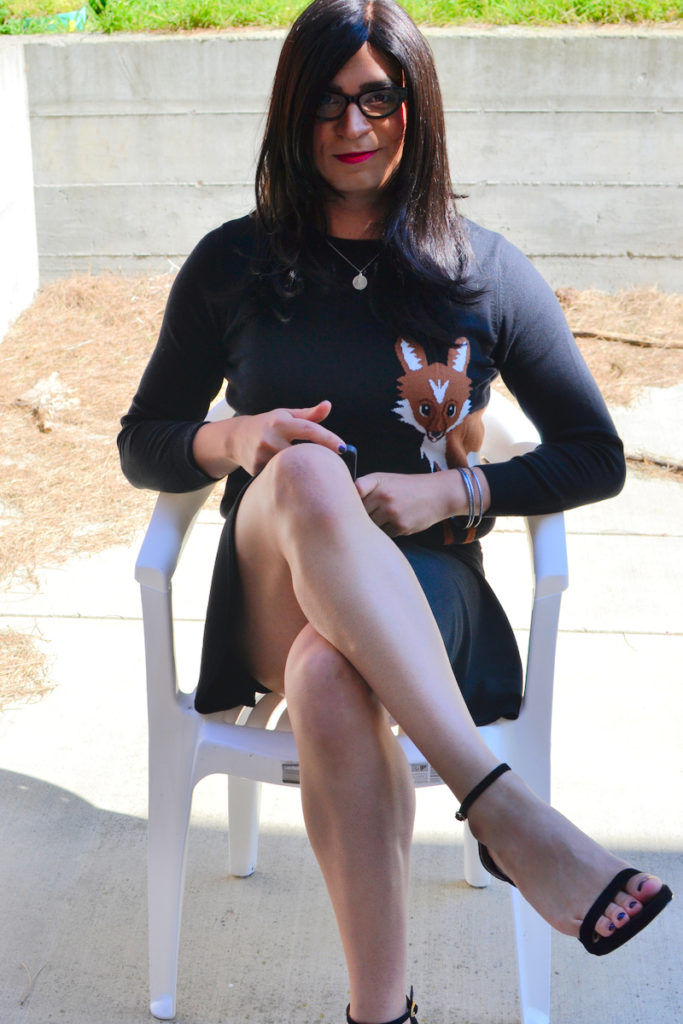 So I went back inside. And got my second-favourite picture of this whole shoot. It started out as my favourite, but I got an even better one later on :D (so keep reading)

I've had this polka-dot top for years. Remember that time a dude followed me off a train? I was wearing this top. But this time, instead of jeans, I paired it with a sweet bright-red skirt, and some polka-dot tights. Oh, and I'm not wearing sandals here. I should update my intro paragraph. But I love this outfit.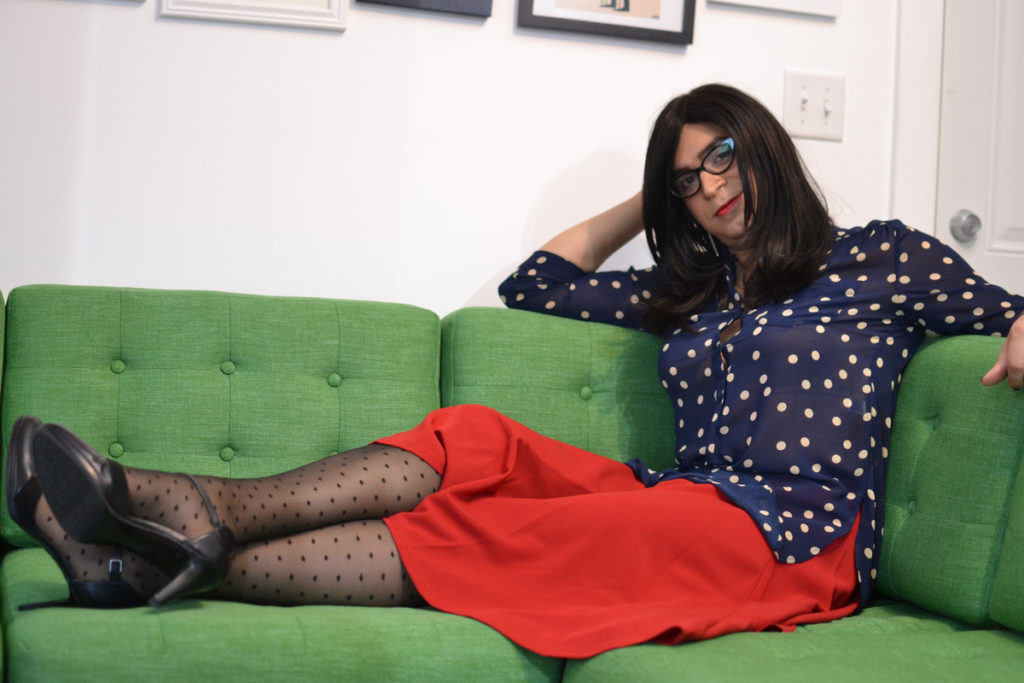 Yes. I definitely do.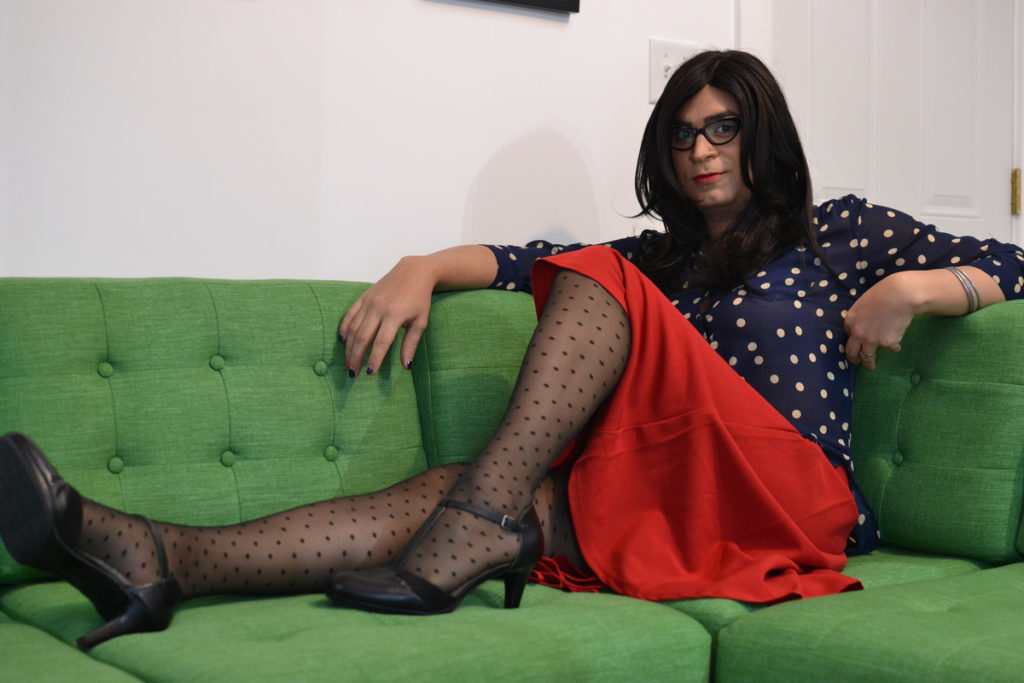 The skirt's actually a bit tight – must've shrunk in the wash… So I took it off and took a break to look at what pics I've got so far. Nothing lewd here though!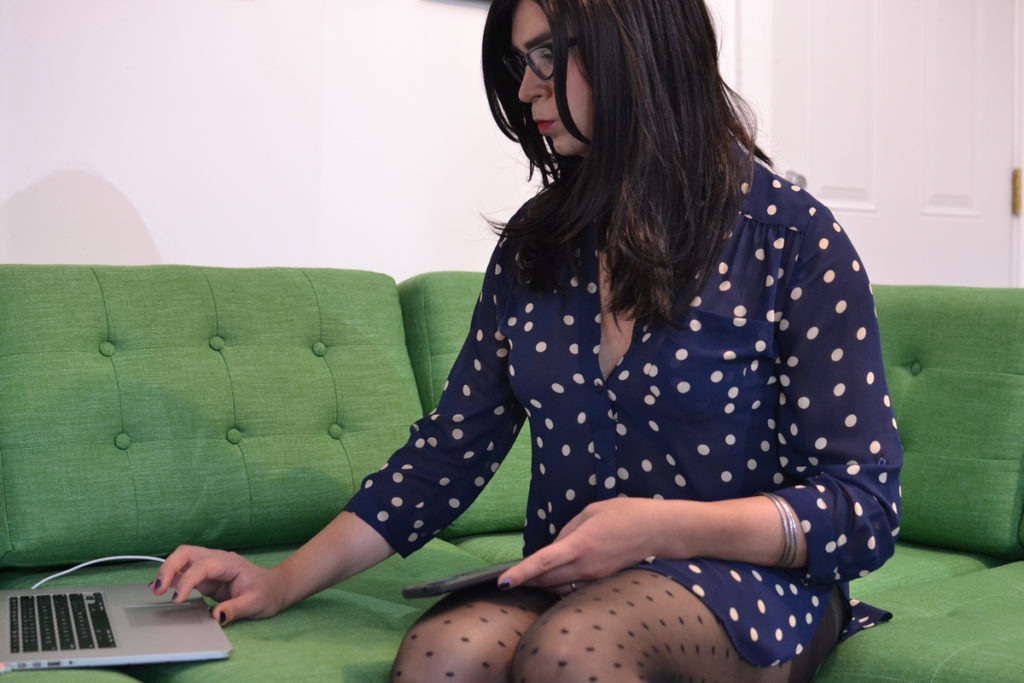 PIZZA BREAK – when I do photoshoots, I tend to… forget to eat. So this time round, I set a reminder for myself to eat halfway through. That 1200-calorie pizza was no match for me! (That skirt definitely shrunk in the wash, right?)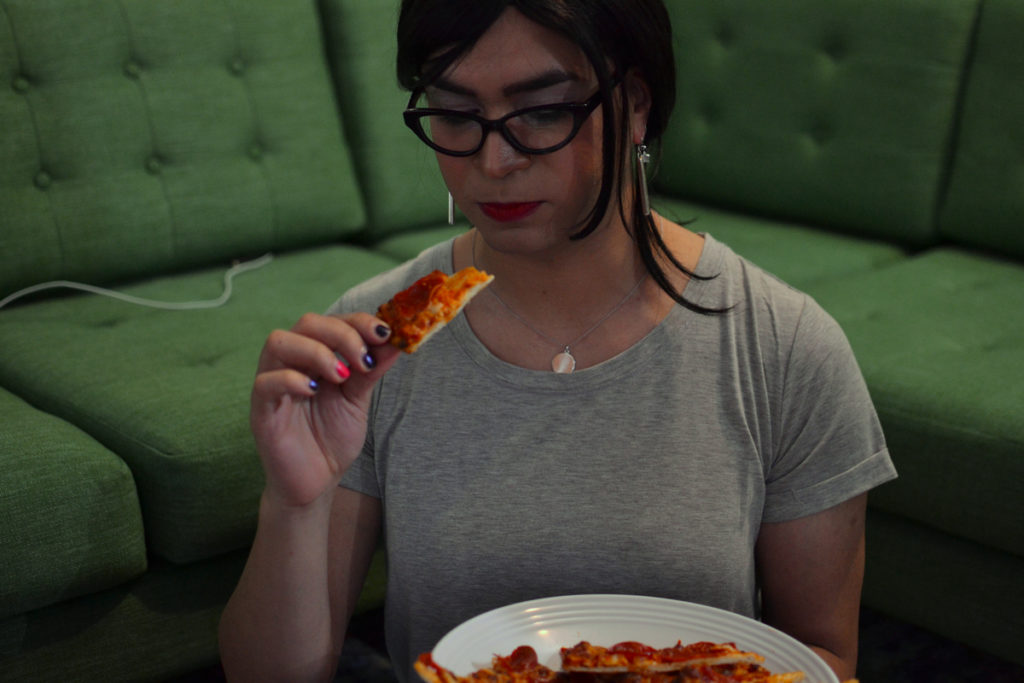 I texted this picture to my wife. She said it was better than the one above and I had to include it too. So here it is.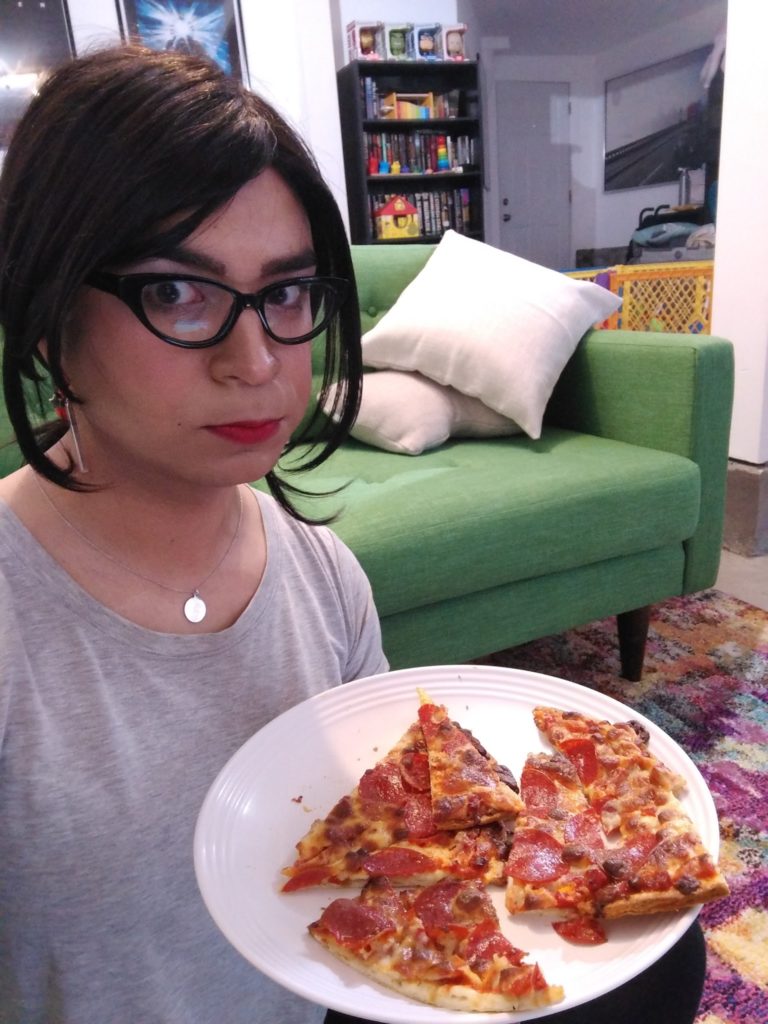 Ah crap, here's another outfit that isn't sandals. This "theme" is becoming less accurate by the minute. I'll update the intro again.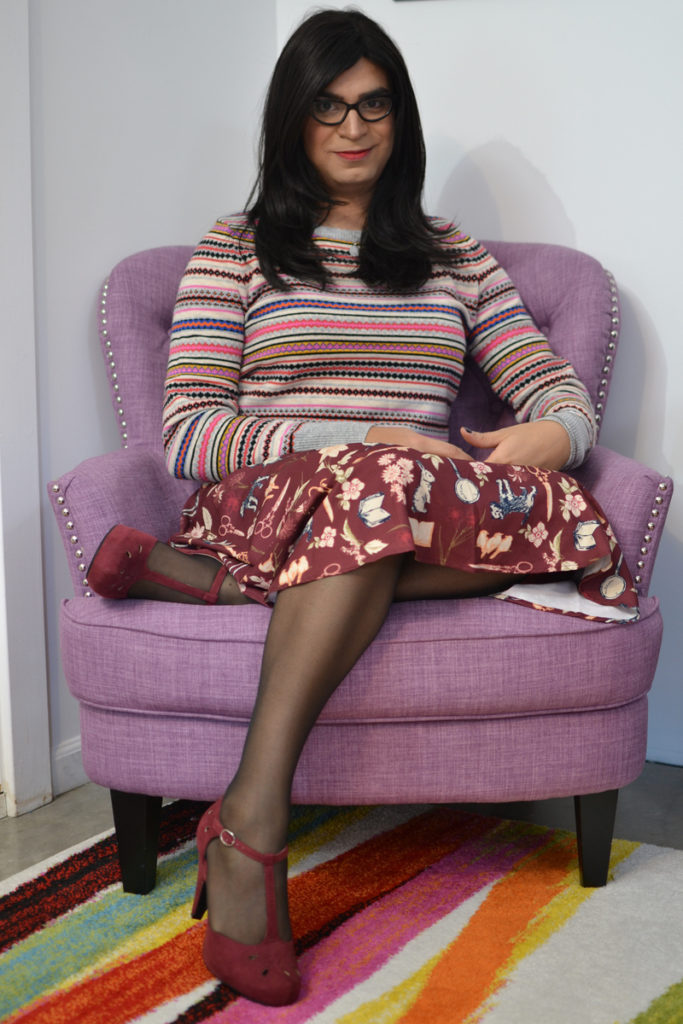 I like this outfit though. And I think I'm getting the hang of sweaters – so long as I pair them with an A-line skirt, I'm good to go!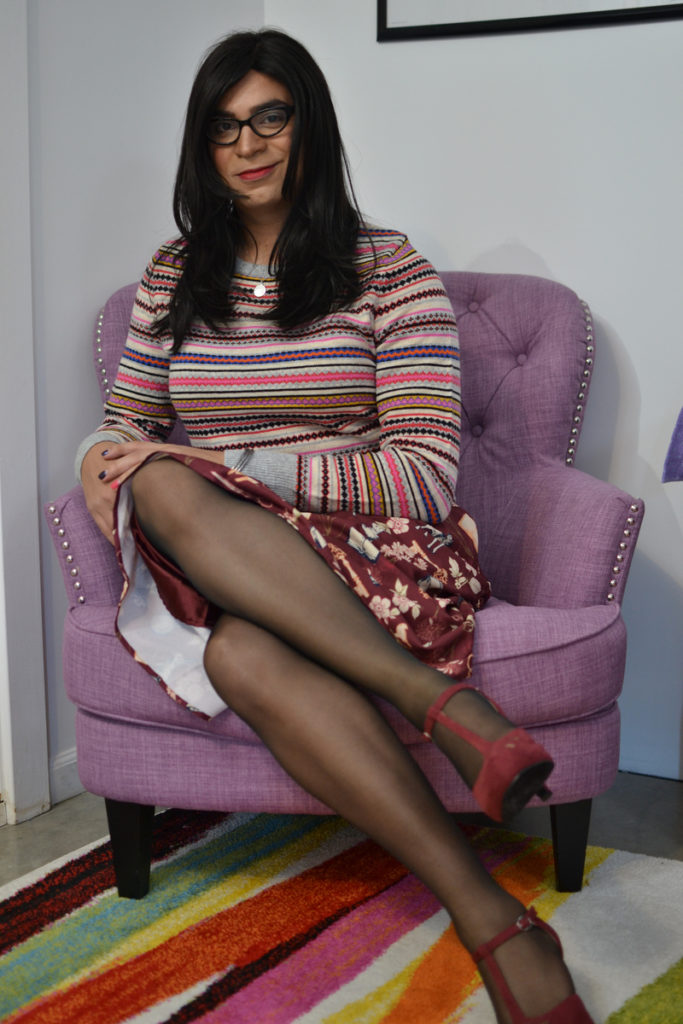 NOTHING TO SEE HERE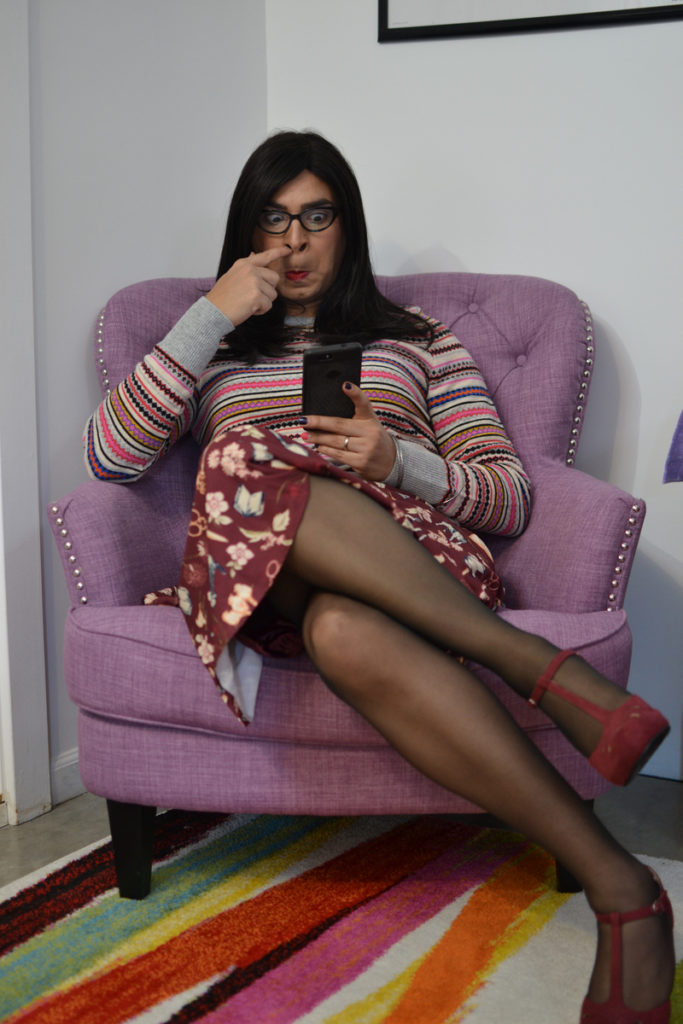 I was ready for my close-up, and it turned out great :D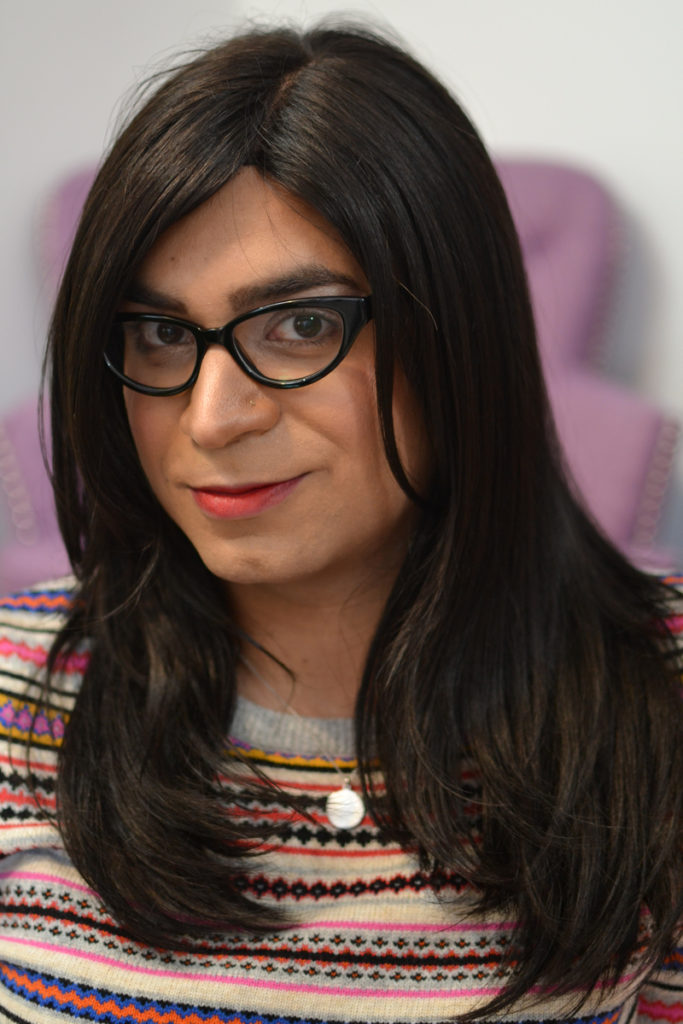 Stupid camera not focusing properly. I've been having focus issues all day. I'd almost stopped the whole shoot there, just because I was tired, but I decided to try something out with this tunic I've had for years and never worn, and with these sandals I bought recently that I hadn't figured out yet. Back to sandals again! Check out those gams! Yowzah! Ok, calm down.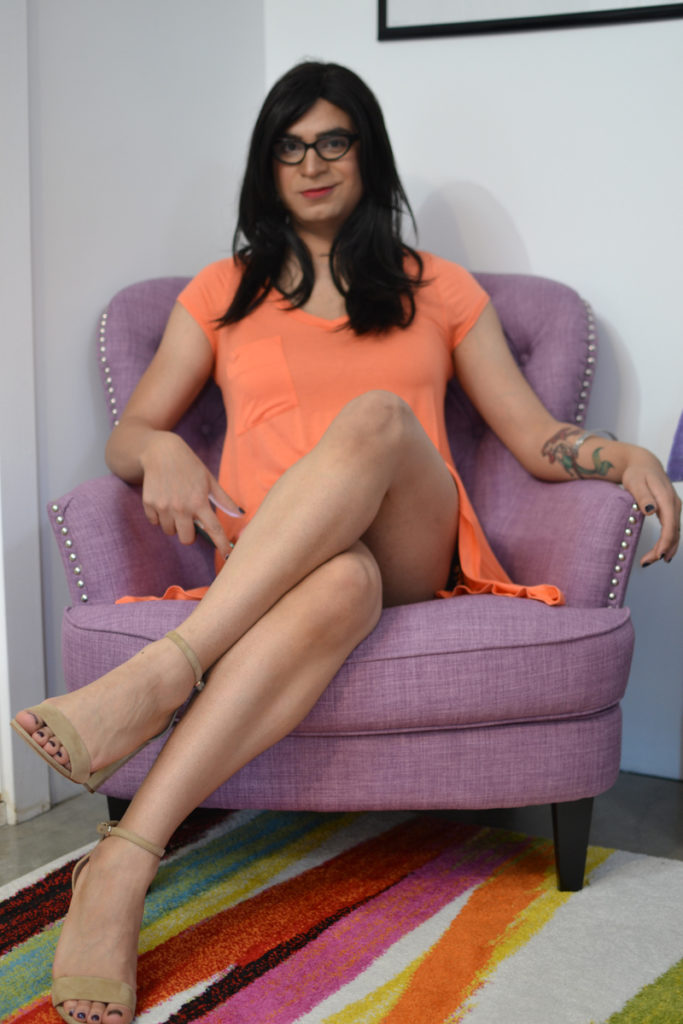 Turns out, figuring them out wasn't that hard – just needed a vaguely breezy outfit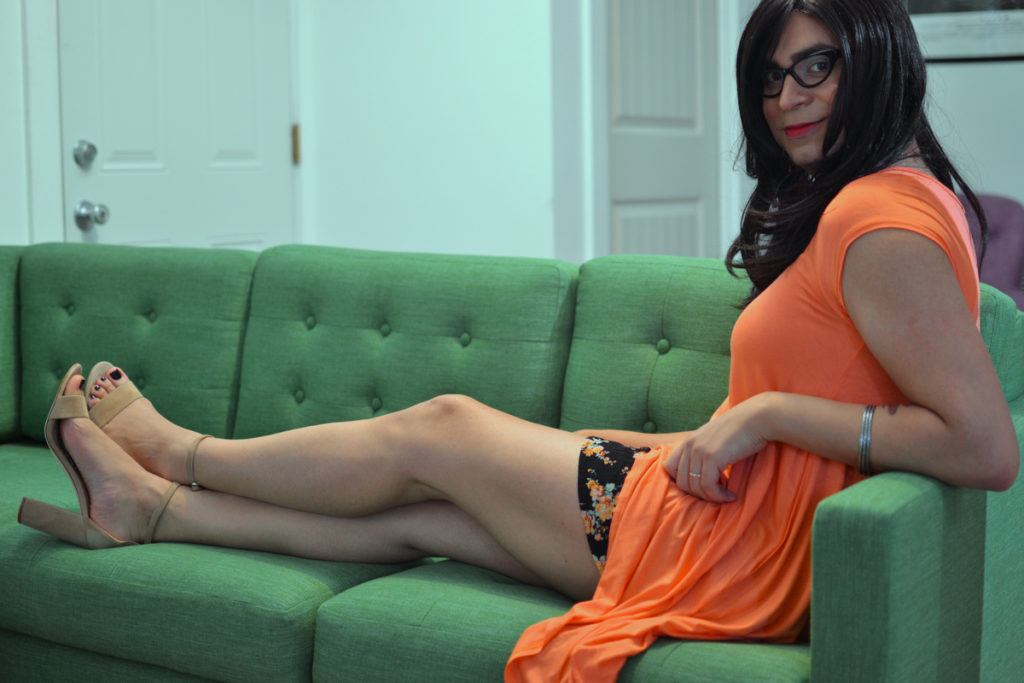 I went back and forth a bit with this outfit, trying to figure out what to wear under the tunic – some breezy shorts did the trick though.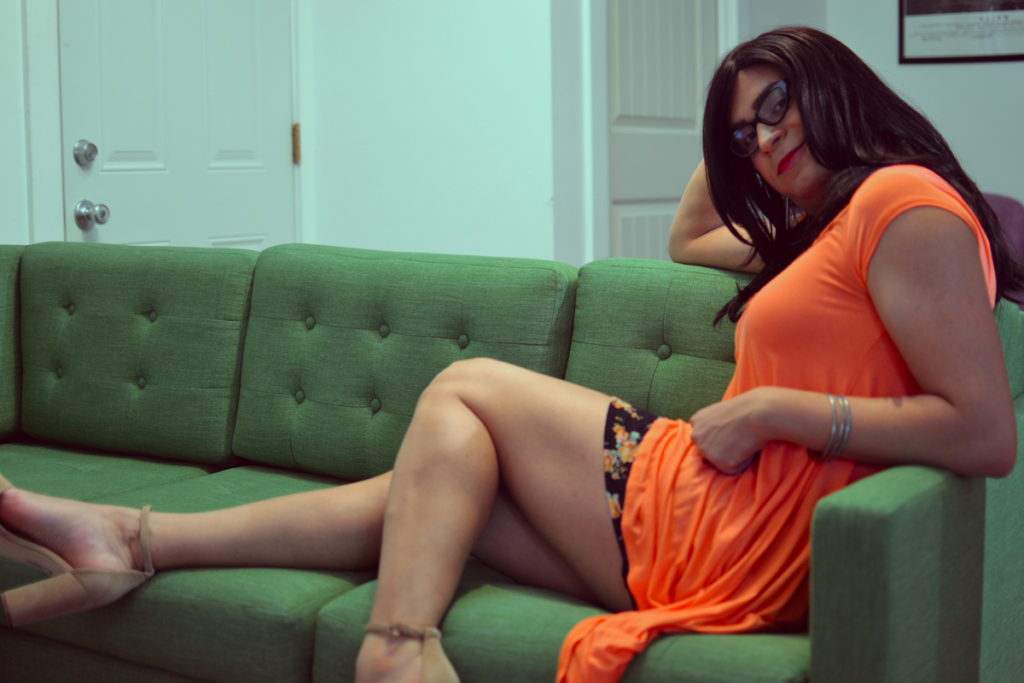 And finally, my favourite pic of the whole shoot. I don't really know what it is. Is it the look? Is it the pose? I don't know – but there's something there. And I love it.