Well, it's been a busy year I guess!
in 2012, I basically came out to everyone as a crossdresser. That was a pretty big milestone for last year.
This year – 2013 – I started going to work while dressed.
Being able to dress more definitely gave me a lot more time to figure out my style a bit more, going from this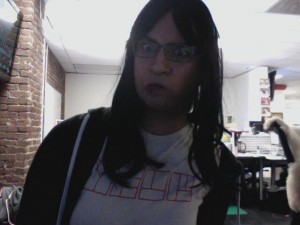 to this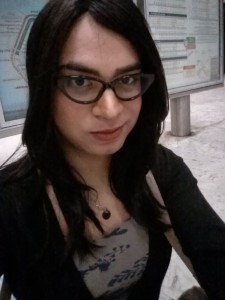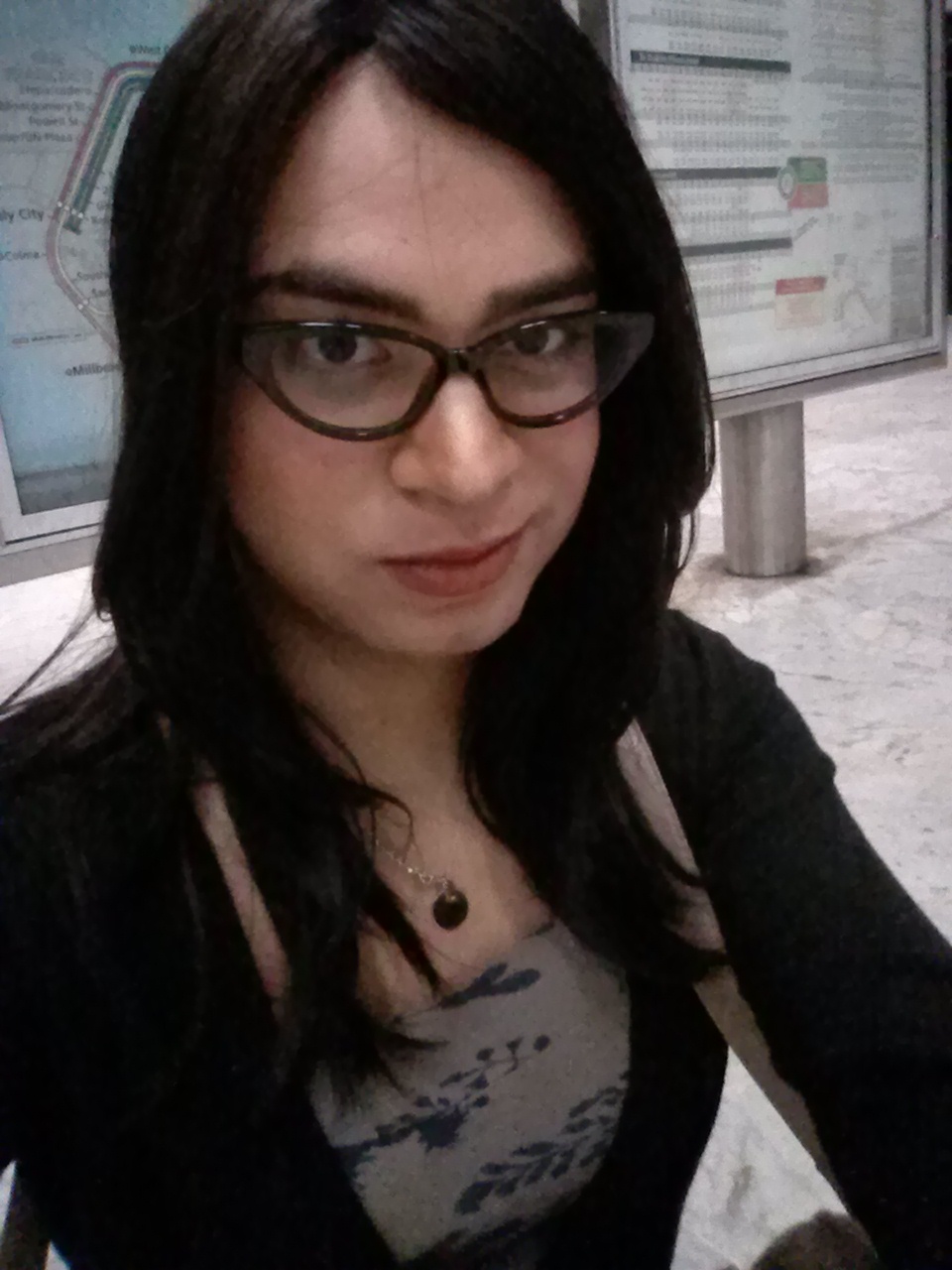 I think it's fair to say I've become a bit more comfortable in terms of not only style, but also just being able to be comfortable in my own skin while dressed.
Like I've mentioned before, I think I'm officially where I want to be in terms of dressing: I can dress whenever I want, which is more or less once a week or so, and I'm totally open about it.
Most of what I want next is to just work on not being so terrified of interacting with people I *don't* know – I still get nervous shopping. I've done it a few times, and I seemingly always end up sweating buckets, even when people are SUPER helpful and nice!
(That said, shopping is one of my least favorite activities anyway, so I'm always a little stressed, dressed or not!)
Therefore, here are my solid plans for 2014:
Shop more IN PERSON – the only way to get over your fears are to face them more directly. I think you always need to be pushing your own boundaries.
Put together a slide deck on crossdressing – It might be a useful primer for other people who are getting to grips with it, or who are just starting out. I've considered giving a presentation on it at work, and so maybe having a solid set of slides first might be a good first step.
Lose some weight – or more correctly, I suppose, lose that minor-belly I've got coming in. I'm committing to doing active things EVERY WEEK. if I can get down to 170 (stretch goal of 165) and maintain that, I will be very happy. (On that note, I'll probably but a fitbit :D)
Post a video – This is one thing I haven't really ever done. The makeup-video I did maybe counts, but it's not of me talking about stuff. If that makes sense.
At least one more photoshoot – My last one was pretty awesome :D It would be cool to be a bit braver and do more, maybe outside? I feel a bit weird lugging a camera around and posing out in the world with people around, but who knows? Dem boundaries, amirite?!?! ahem.
I guess we'll see how this goes :)