… and clearly I still have yet to post some entries of where I am in my life now – I've got some drafted, but clearly I have not been paying a huge amount of attention.
Did take some pics recently though, so YAY!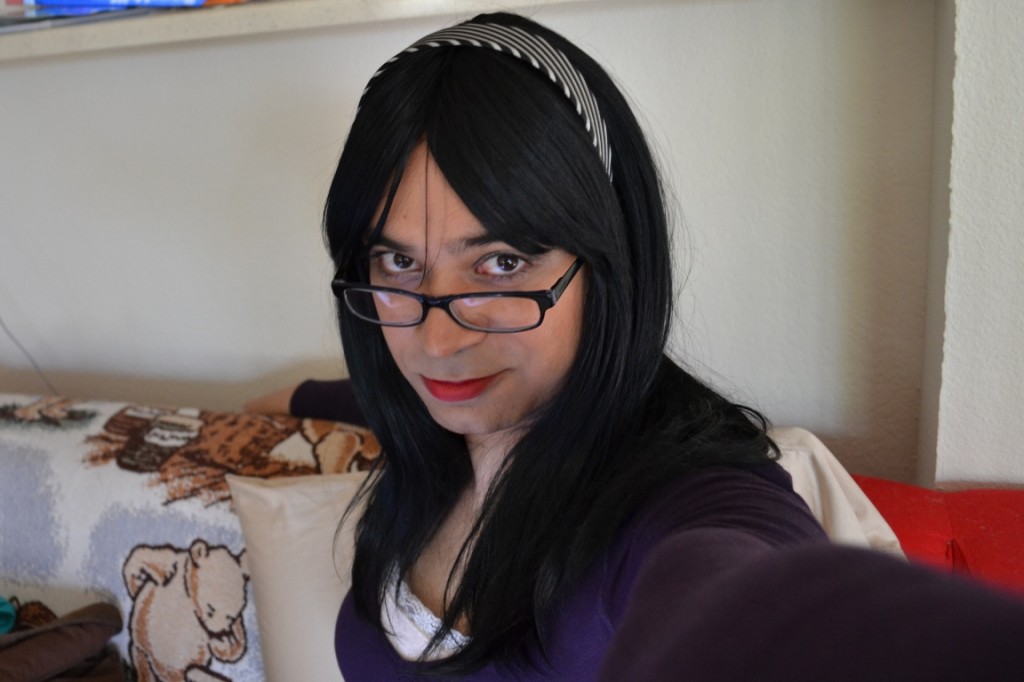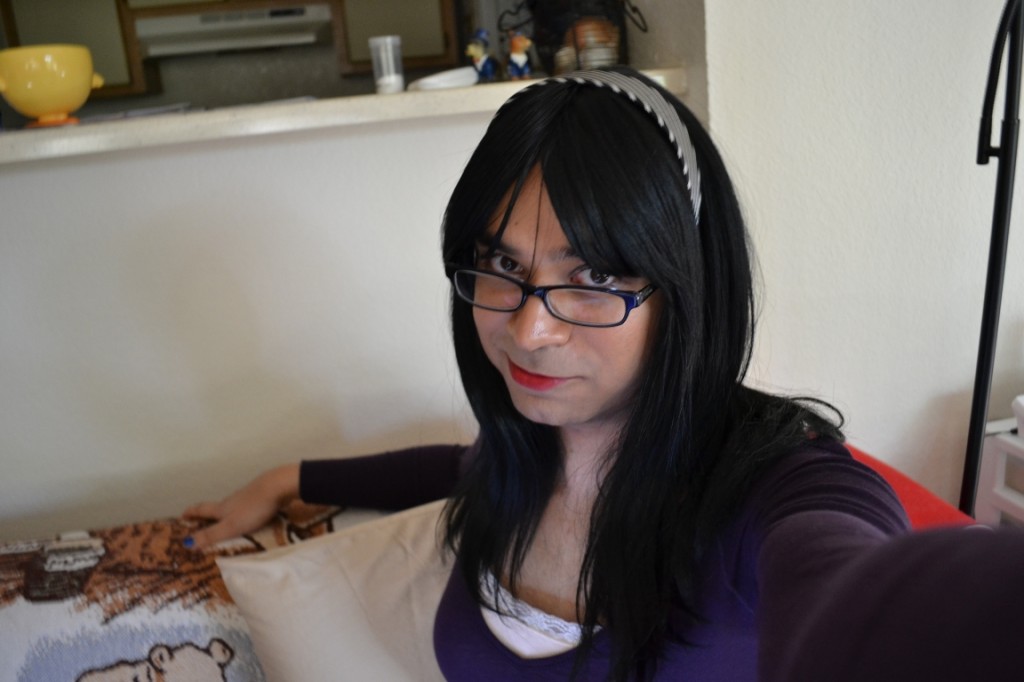 Pretty decent outfit, I think! Had to get a full length shot in here somewhere… should probably clean that mirror for next time…

Prepare yourself for an onslaught of cat-pictures!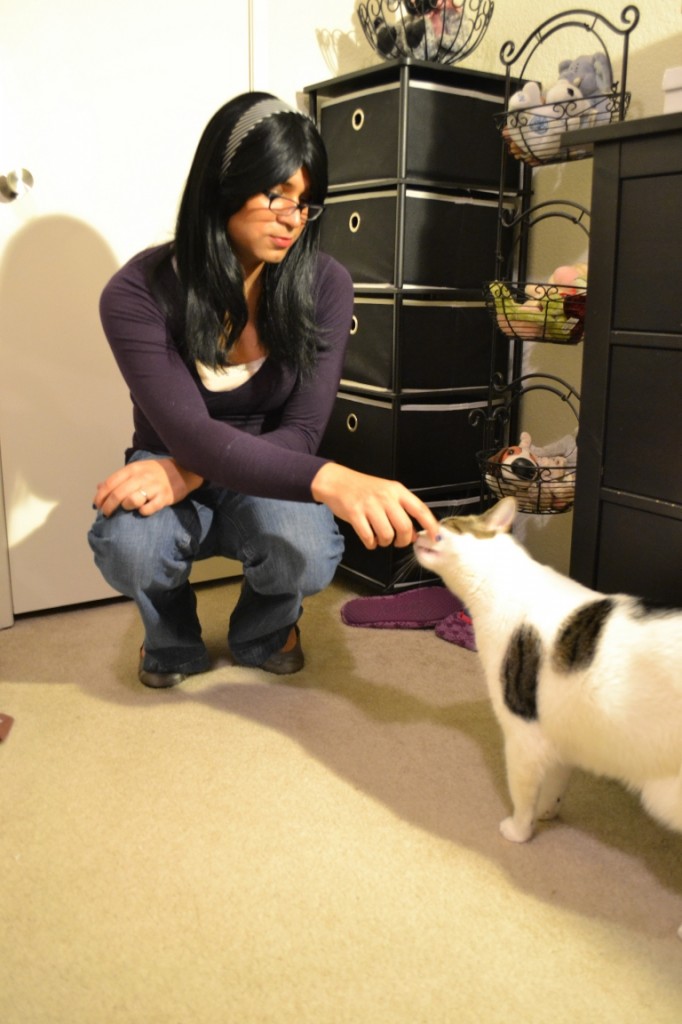 A usual, he seemed pretty interested in what was going on…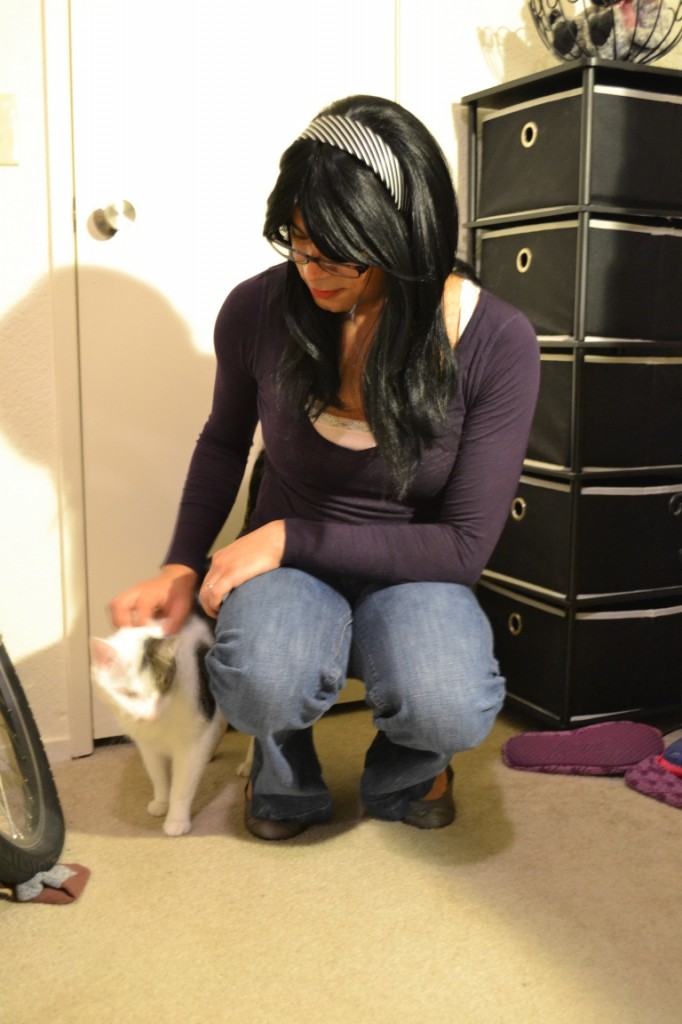 …there were a few of these…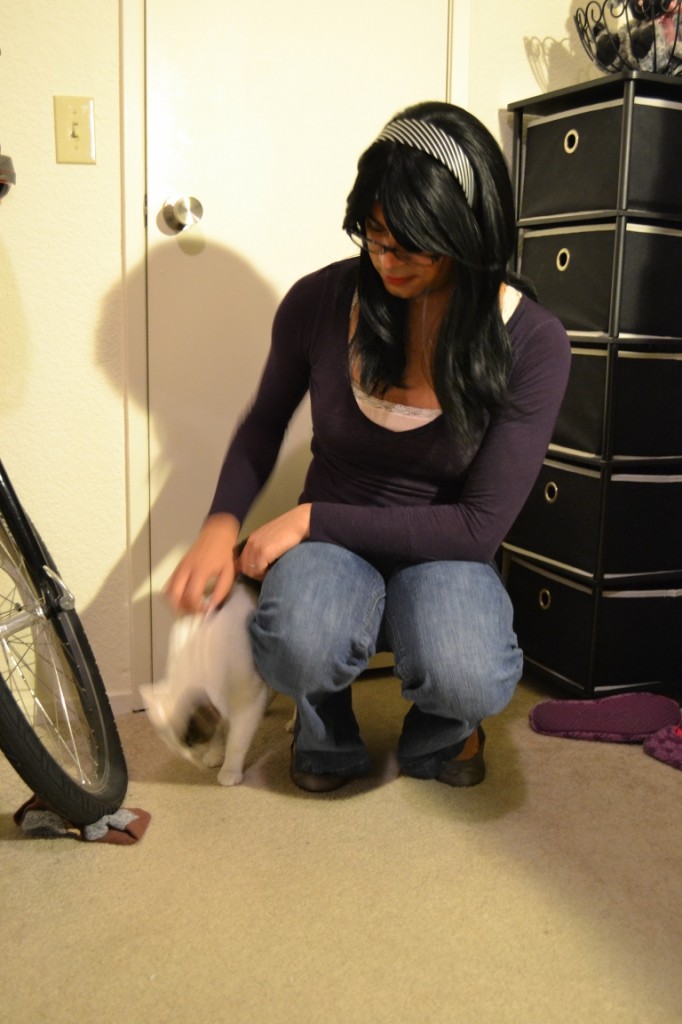 …but I think they all came out well, I left 'em in anyway!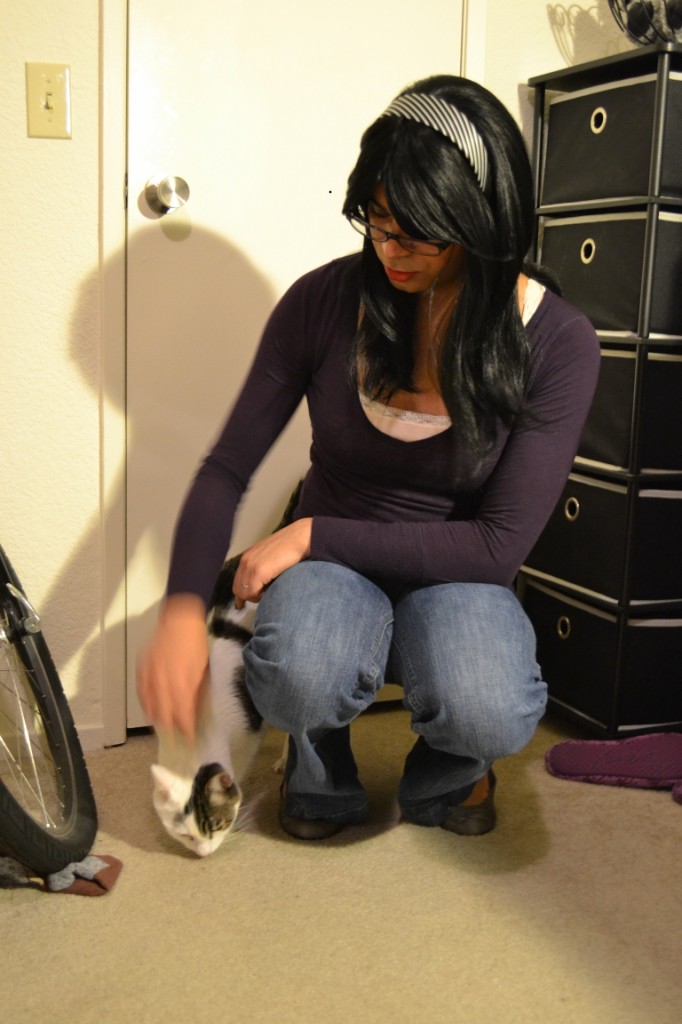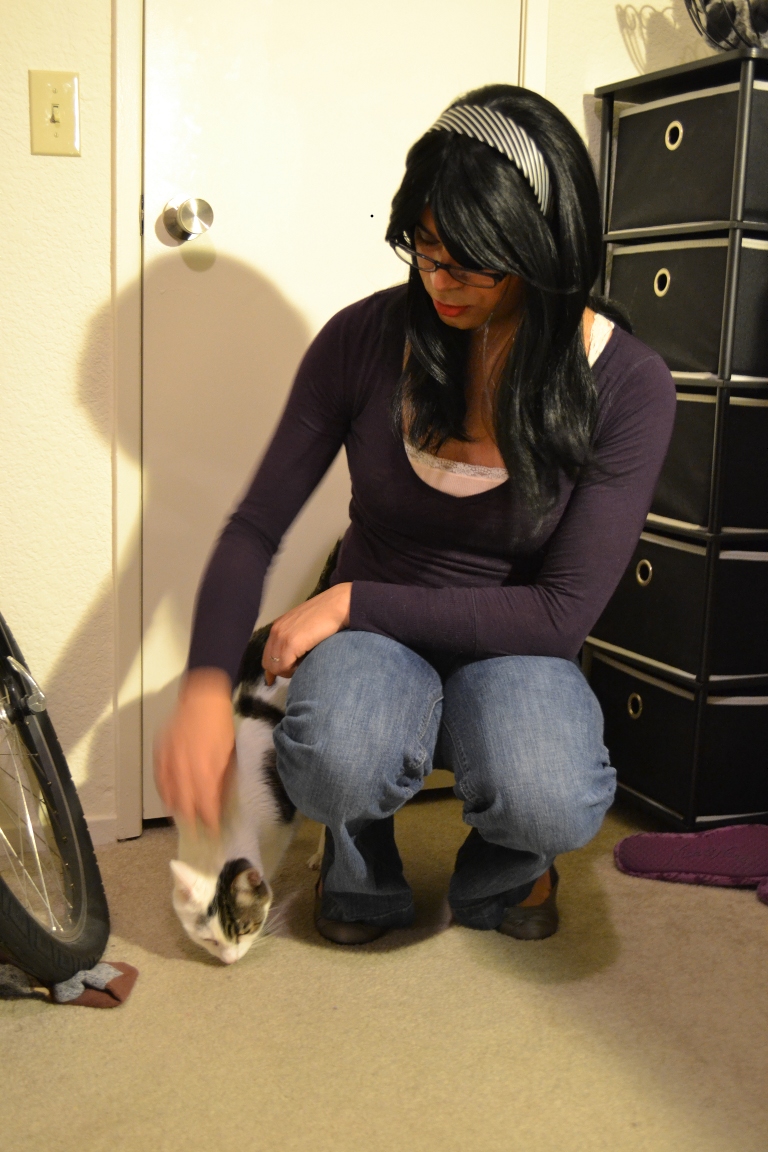 Ended up leaving cat-hair all over me. Thanks, dude.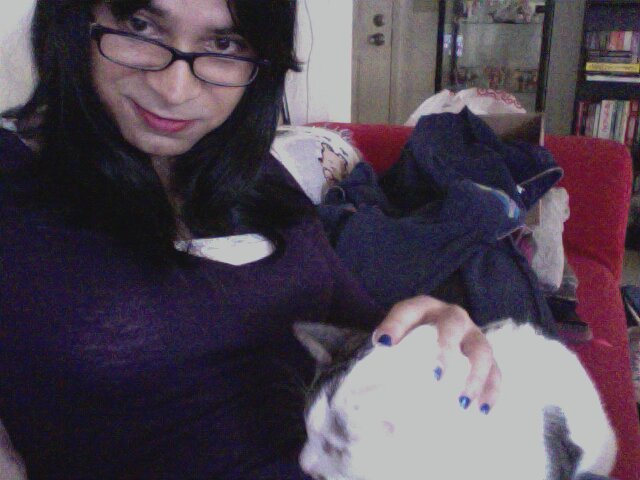 There's always a stupid webcam pic hanging around.