For lots of reasons, I hadn't crossdressed at work since February, which ended up being about 3 months. I suppose that's not the longest time I haven't dressed, but for some reason it felt like an eternity. I've been crossdressing at work on and off for a couple of years now, but this was probably the longest window in which I hadn't. I'd been planning to dress for a while, but for whatever reason, the previous weeks didn't work out. Yesterday, however… it was time.
Ah, public transport, how I loathe thee. And yet, I need thee… so keep working, eh?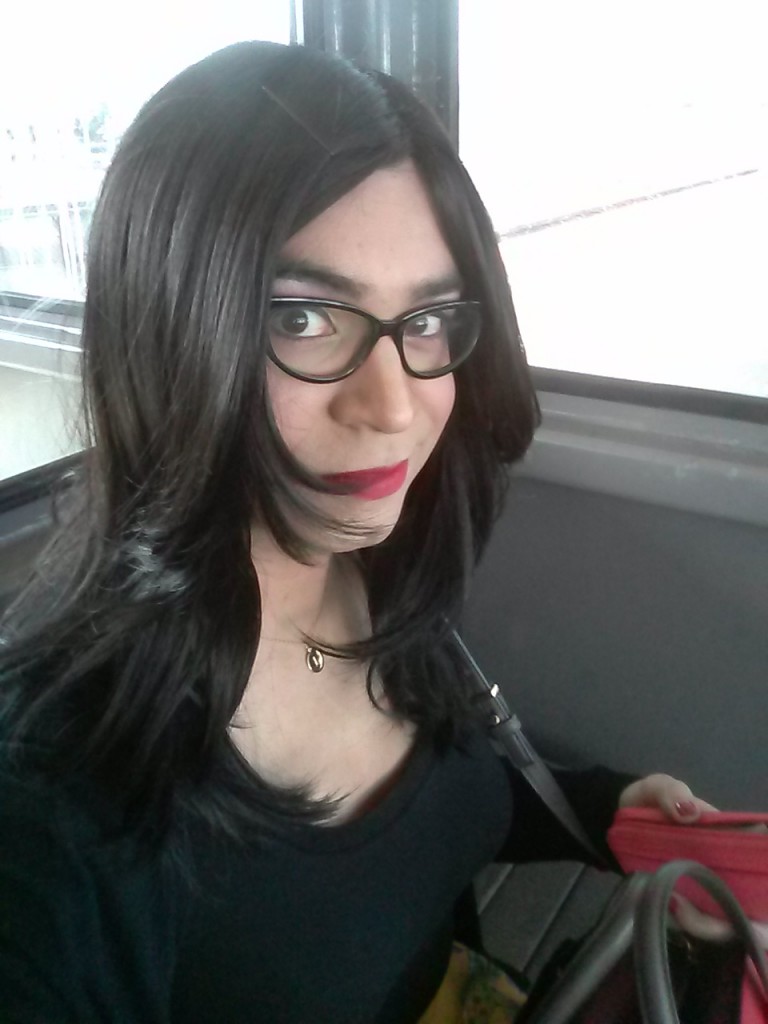 ERMAGERD SELFIE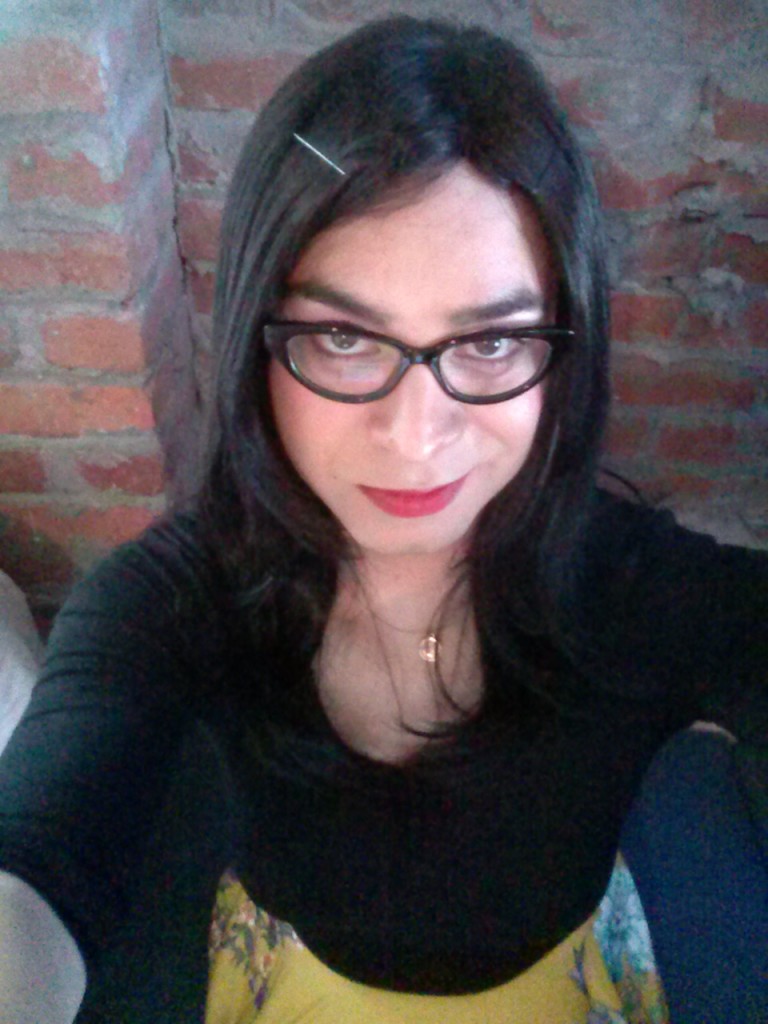 HI THERE FRIEND :D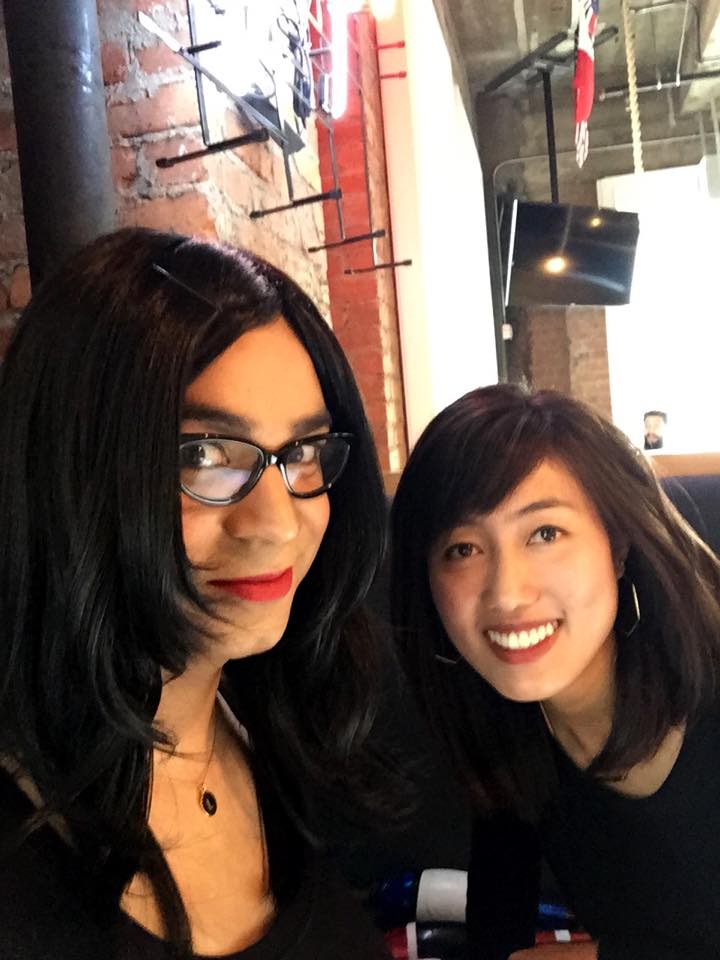 It's not really a photobomb if I say "Hey, let's take a picture!" right?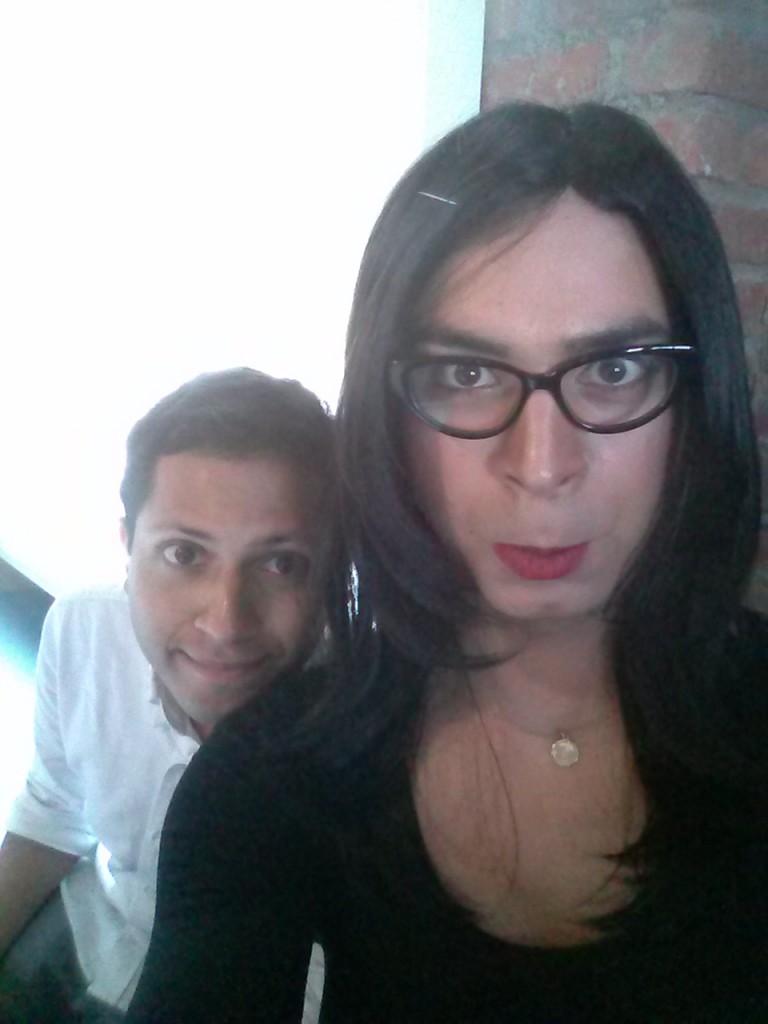 I had one of the above friends take these two pics with their vastly superior phone. Turned out nice :D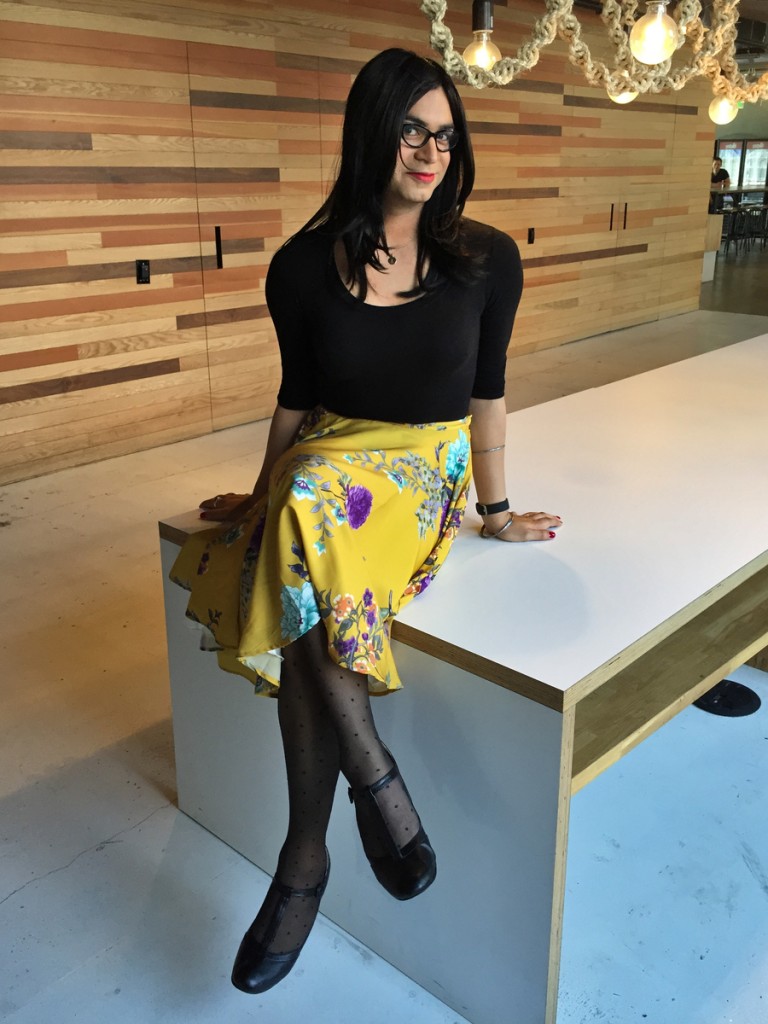 I feel like the last pic is a better pose, but this one has a better face. I'm not going to photoshop one onto the other…