(Continuation of Part 1)
Ooh, a change of scenery
Yay I like reading.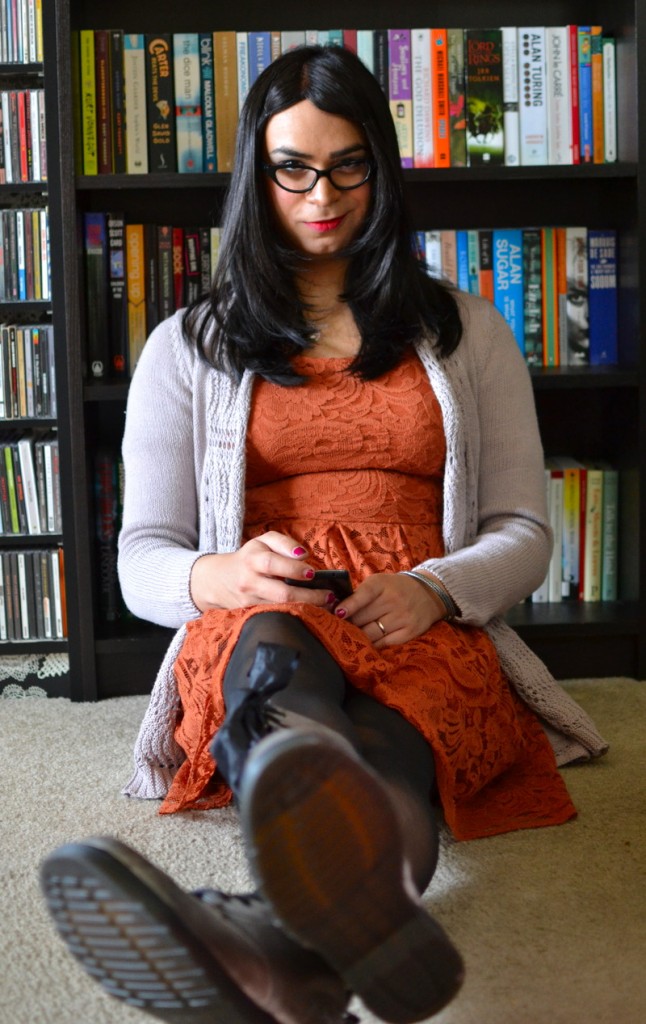 I was tempted to go outside and take pics. But, A – It was REALLY WARM outside – I'm actually sweating a bit inside (if you look closely in the following pics), and B – I totally chickened out. It's weird. I can go to work dressed, no problem – but posing in public, pointing a camera at myself and drawing attention? Ok. That's definitely not weird. Just typing it is giving me palpitations.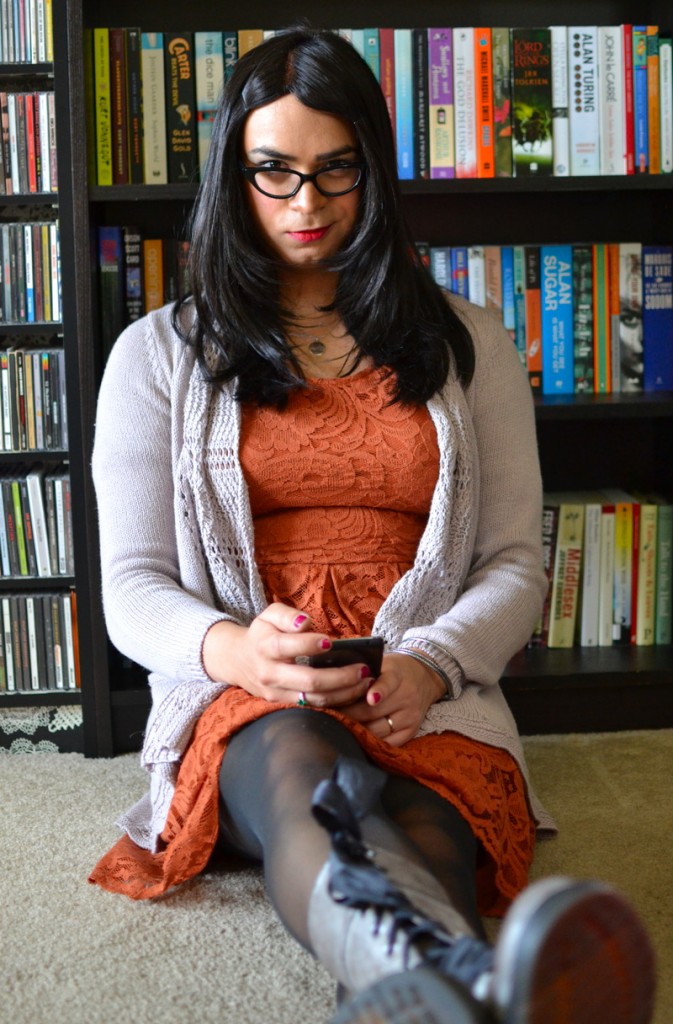 KITTEH WILL CALM ME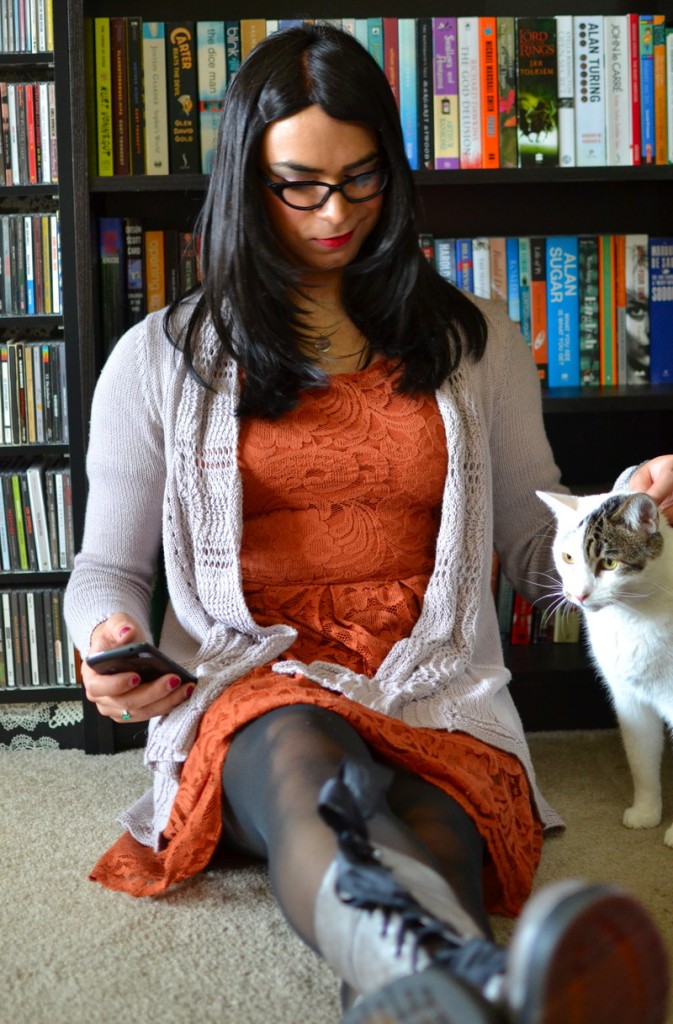 Be thankful I cropped out his butthole. It was not pleasant.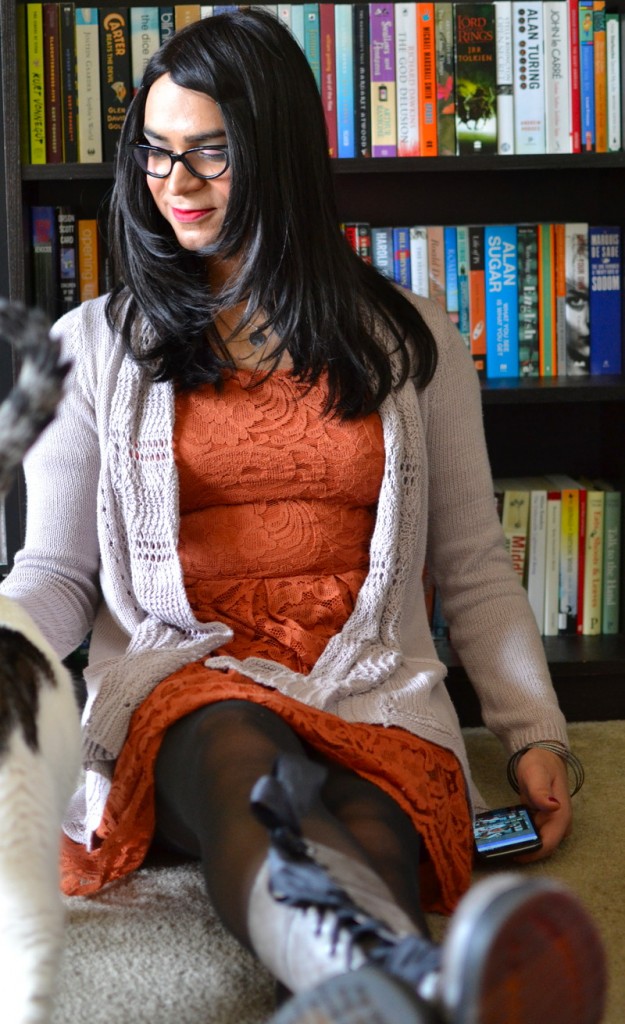 This one's ok.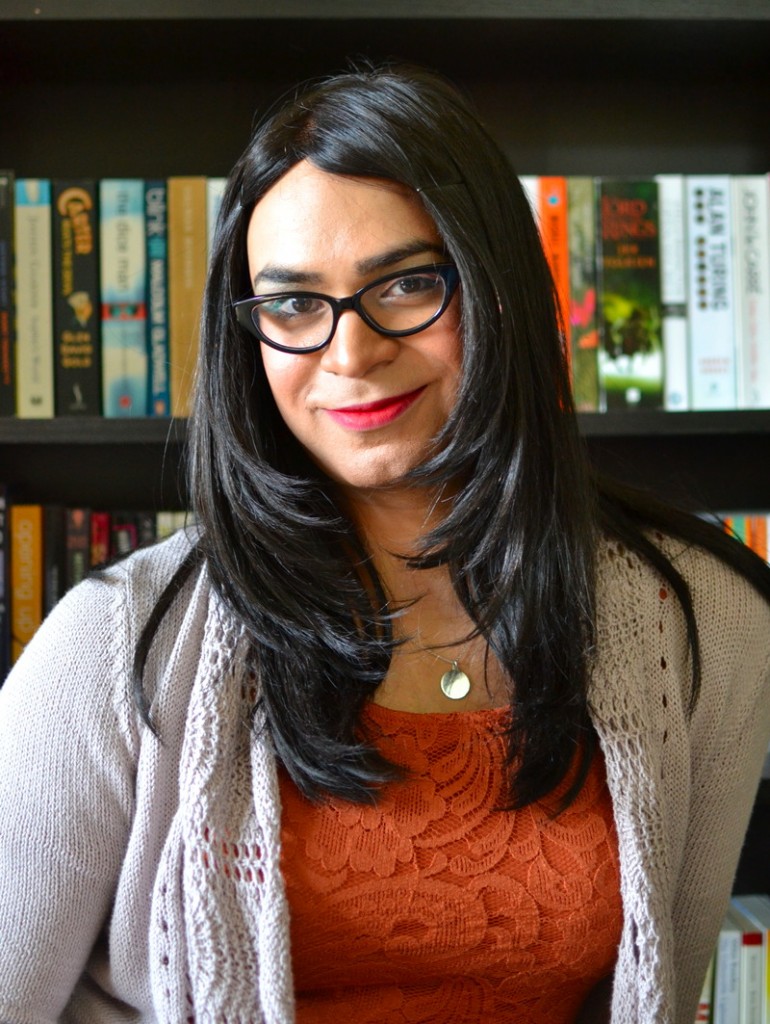 Aaaaaaand this one is probably my favourite of the whole lot. See this pic? That's me. I look great :D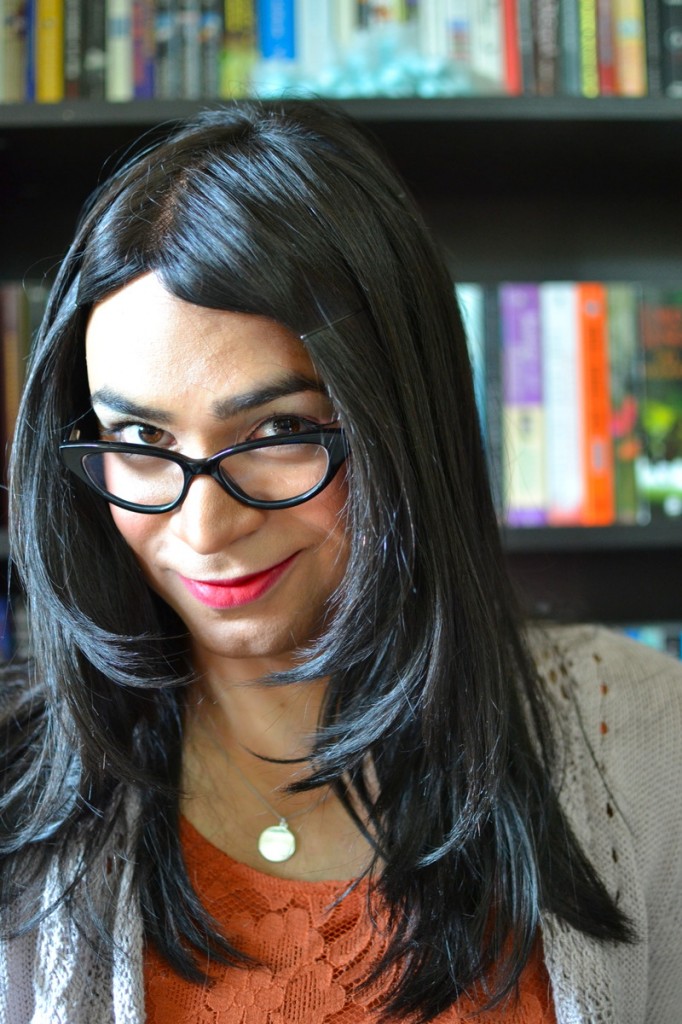 WHAT? I THOUGHT I WOULD TRY A SEXY LIP-BITE AND IT DIDN'T WORK! I'M SORRY! OK!??!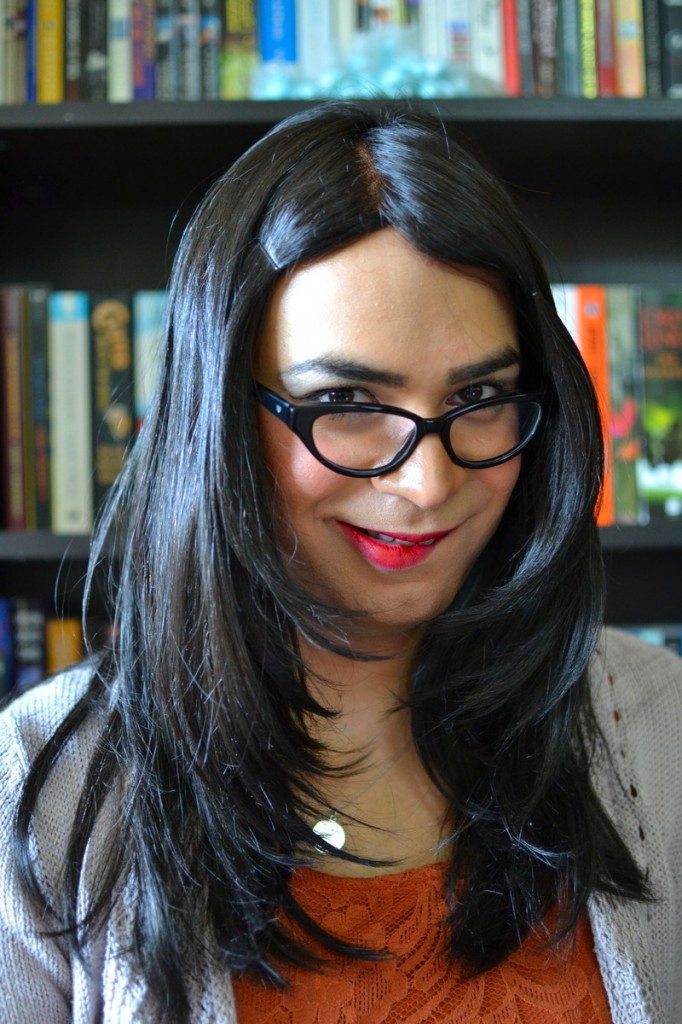 Seems like a good way to end this post is with a face that kind of makes me look like a murderer. That's cool.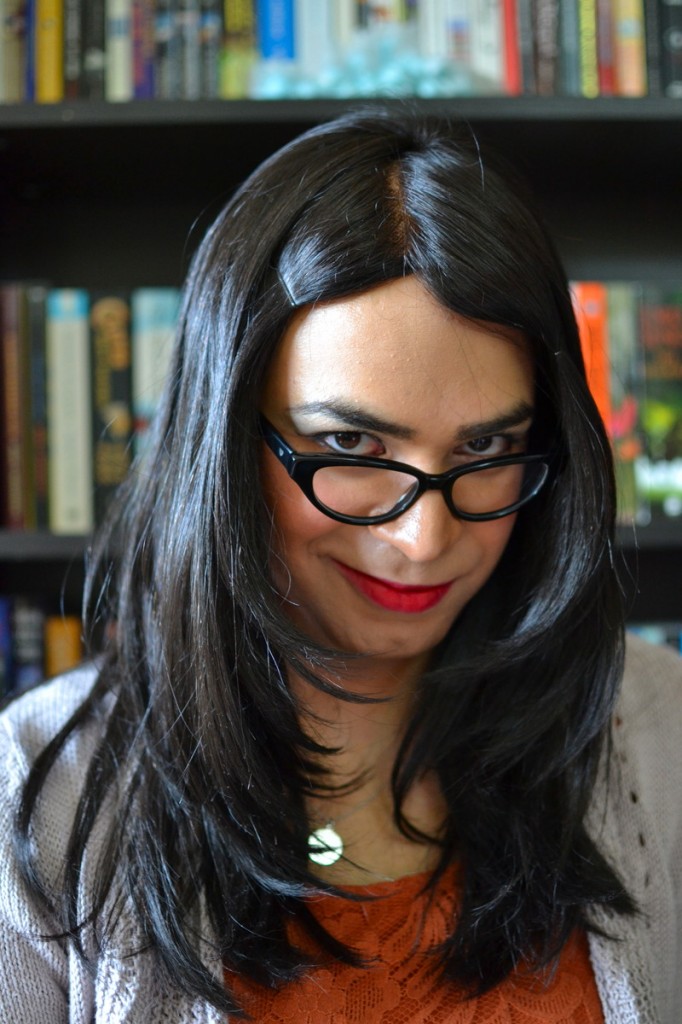 This dress was from www.modcloth.com (I think), and the cardigan from www.anthropologie.com, the boots are Dr Martens :)
Let me know what you think!
See more of my pics here