Carrying on from Part Four, in the Making Liz series…
Time to create some depth…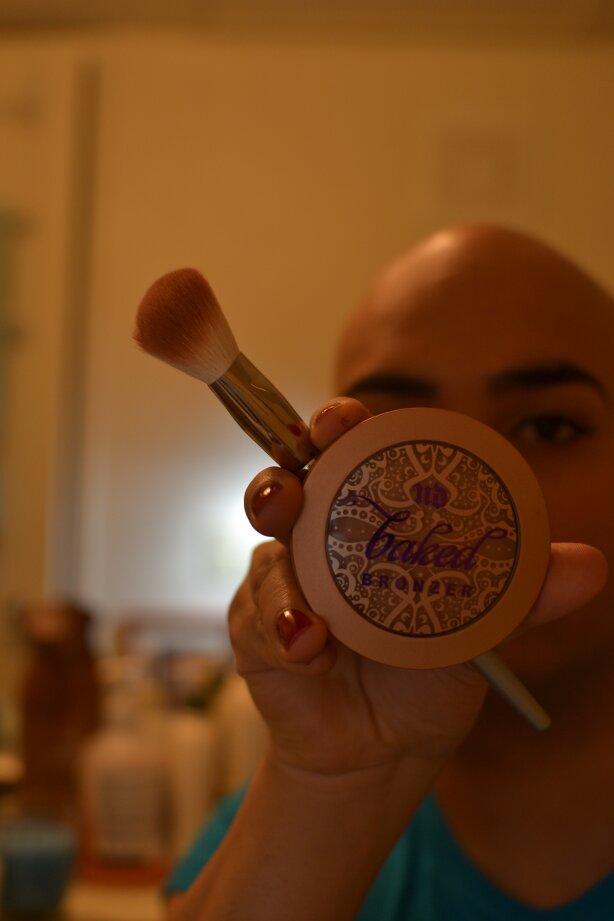 OK, Contouring… First up, an angle brush, and this "Baked" Bronzer from Urban Decay…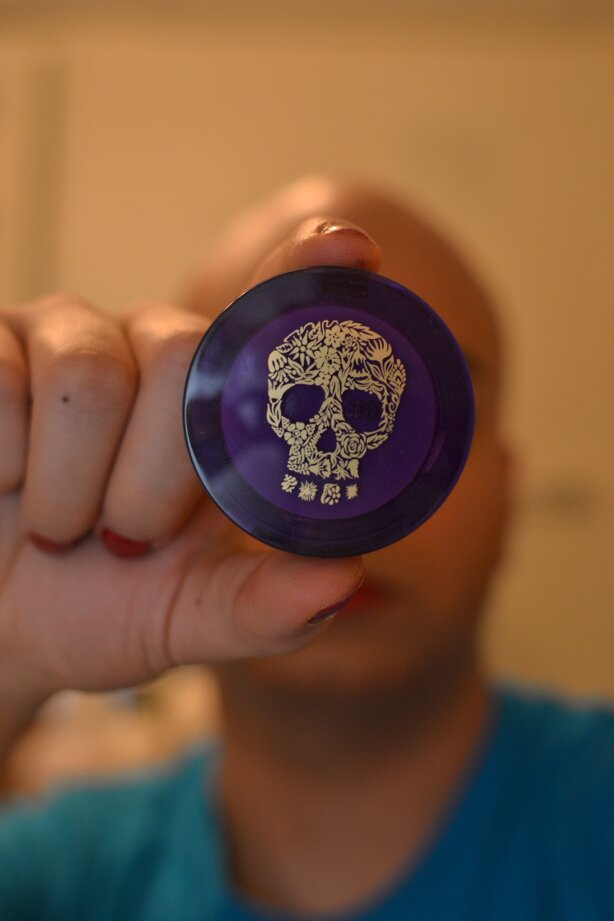 Also this shimmery highlighter from Urban Decay…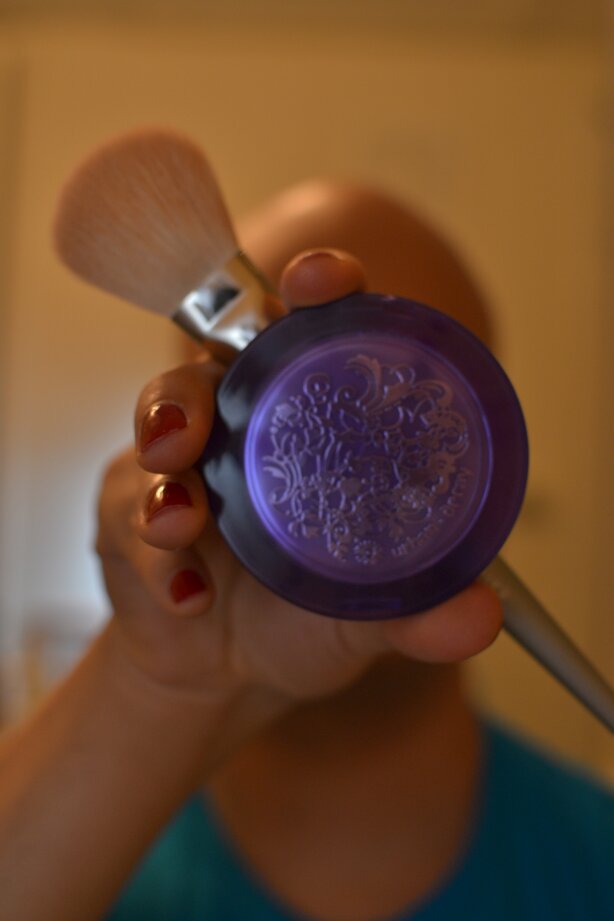 And then also this Mattifying powder from… you guessed it… Urban Decay.
So, in order…

This is, what you might call, my regular face.

Regular face, with bronzer. We're trying to add some depth to the face a bit. Colour in your temples, the hollows of your cheeks (I went a bit mental here), your chin, and on the sides of your nose – anything dark will fall away from your face.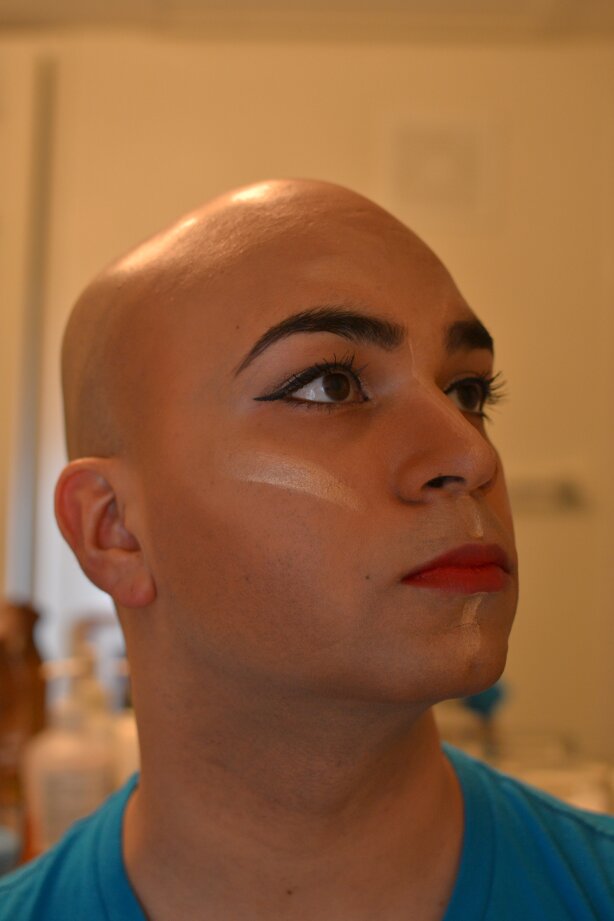 Remember that highligher? Put it on your favourite bits now – we want to highlight cheekbones, that one line down your nose, forehead a bit, and a line going down from your nose, and then down your chin. I usually leave that line out. I don't know why I added it here, because it only looked weird. Maybe it'll work for you – I probably won't ever do it again ever :D
Aaaaand…. you're done!
JUST KIDDING
Right now, I look like the beginnings of a horror circus…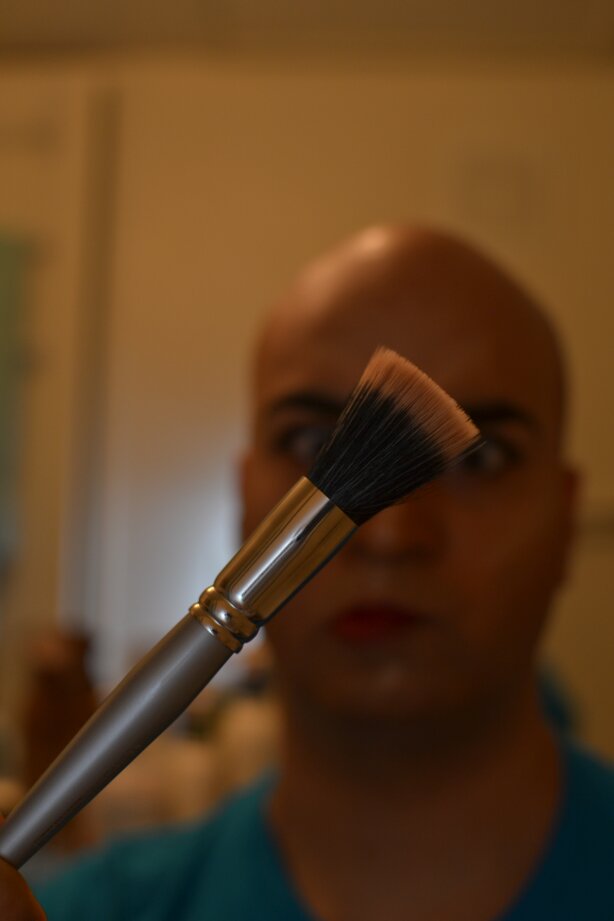 Will it blend? You bet your sweet, delicious tookus it will. Grab yourself a blending brush, and gently swipe everything together.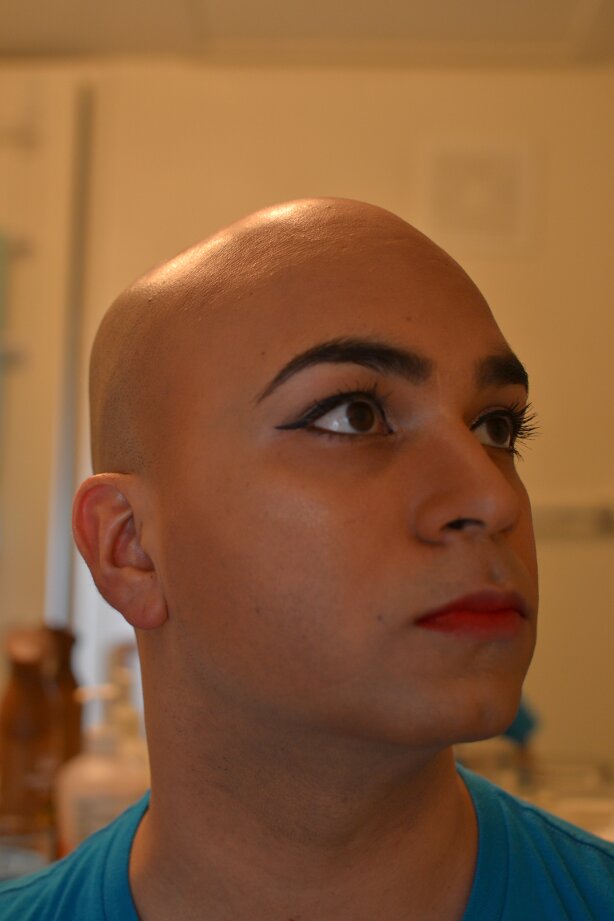 Whoo yay, some semblance of a contoured face. I will need to further experiment.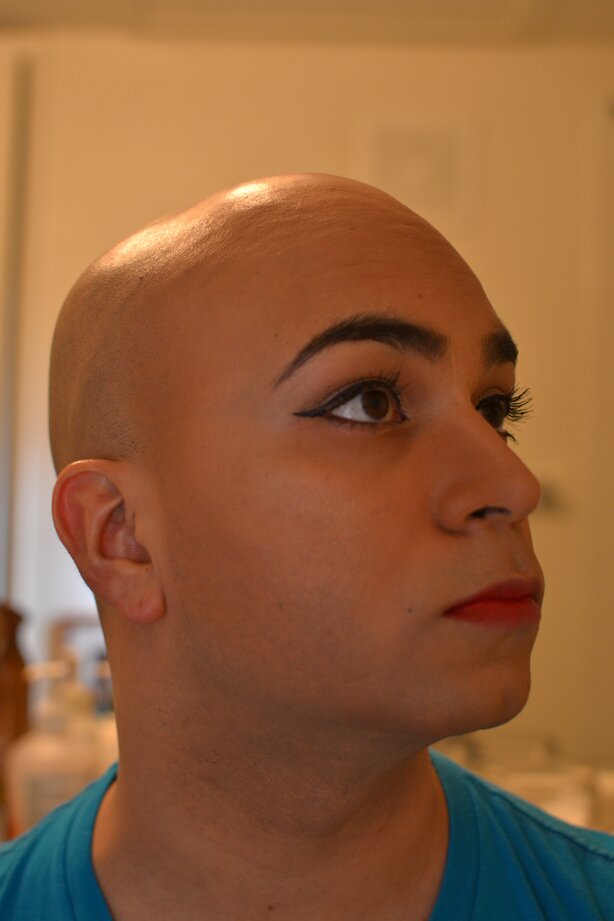 Still a bit too shiny for my liking, so I finish off with a dust of that mattifying powder. I love that stuff. It might be my favourite thing ever. Whenever I'm dressed and out, it stays with me, in my purse/handbag/whatever, and allows me to stay matte all day. Love it.
And with that… Guess it's time to throw on a wig.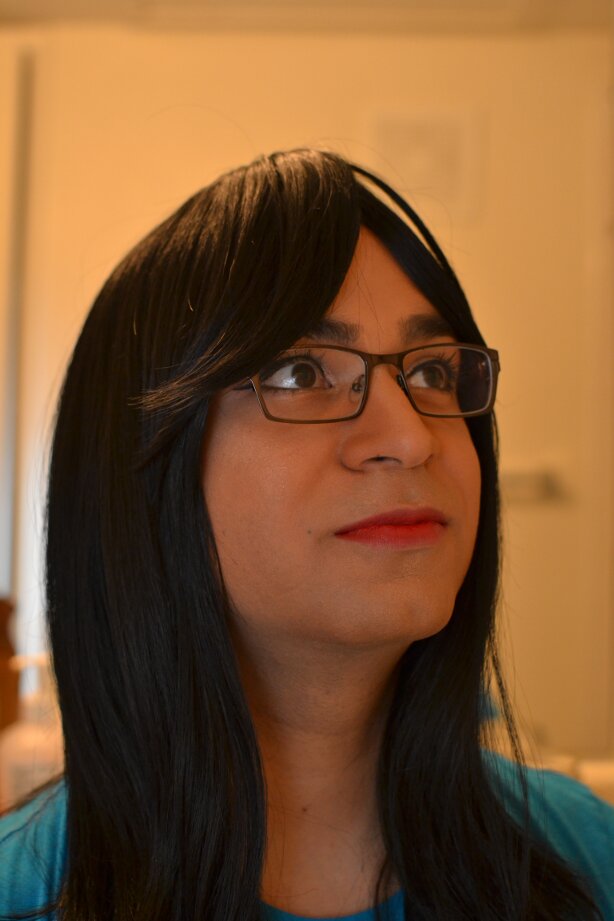 Boom, LIZBITCH!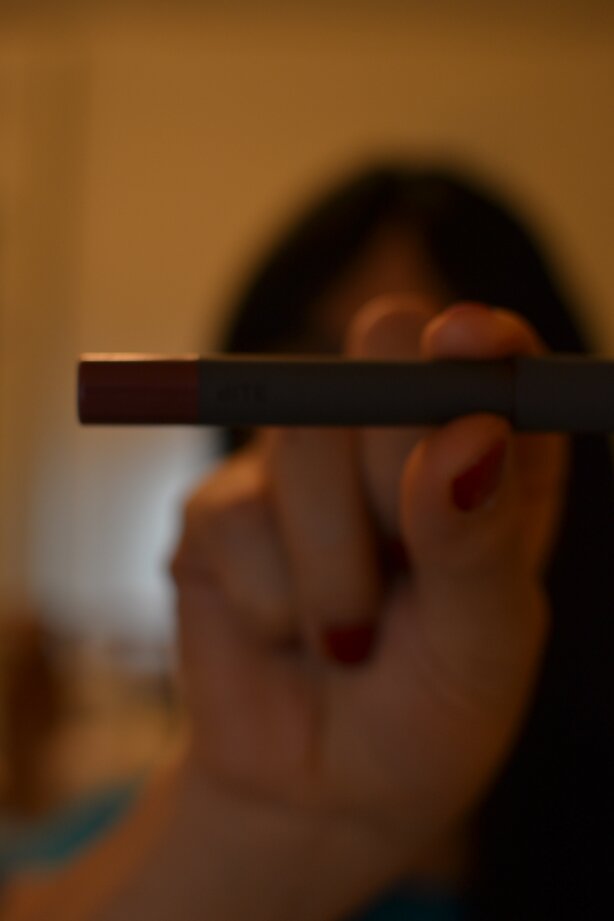 Yeah, I really got annoyed by that stupid BRIGHT RED lipstick, so I just coloured over it with this amazing lip pencil from Sephora – Bite.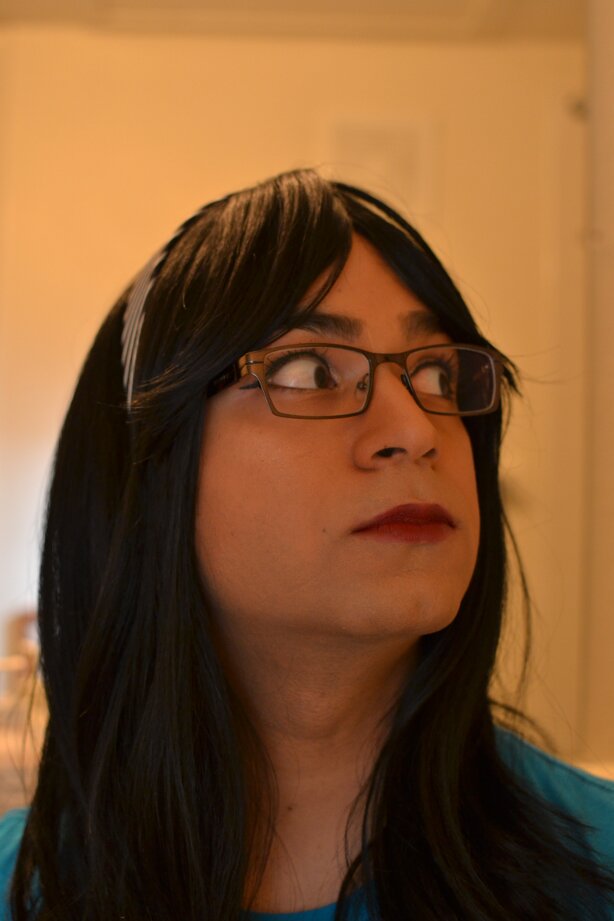 A little better, I think :D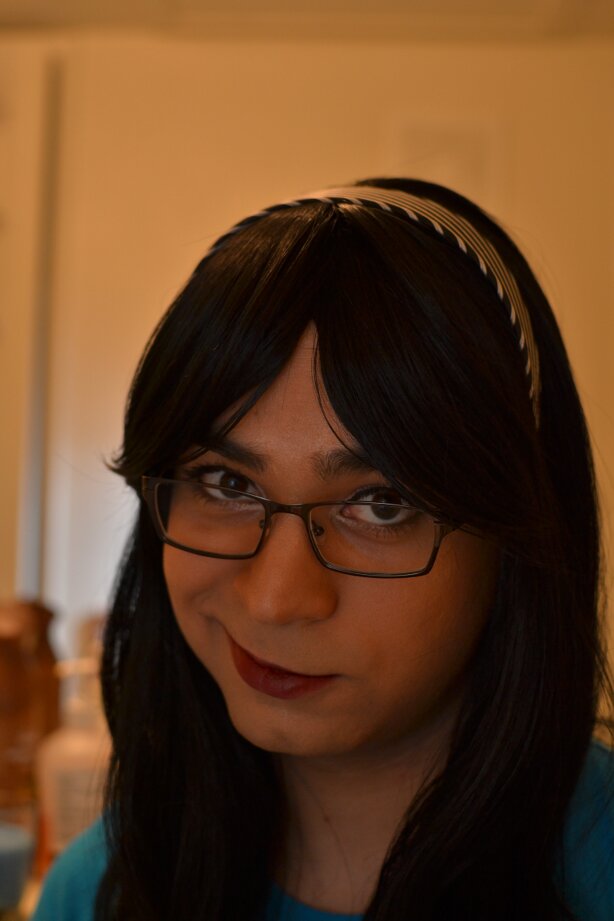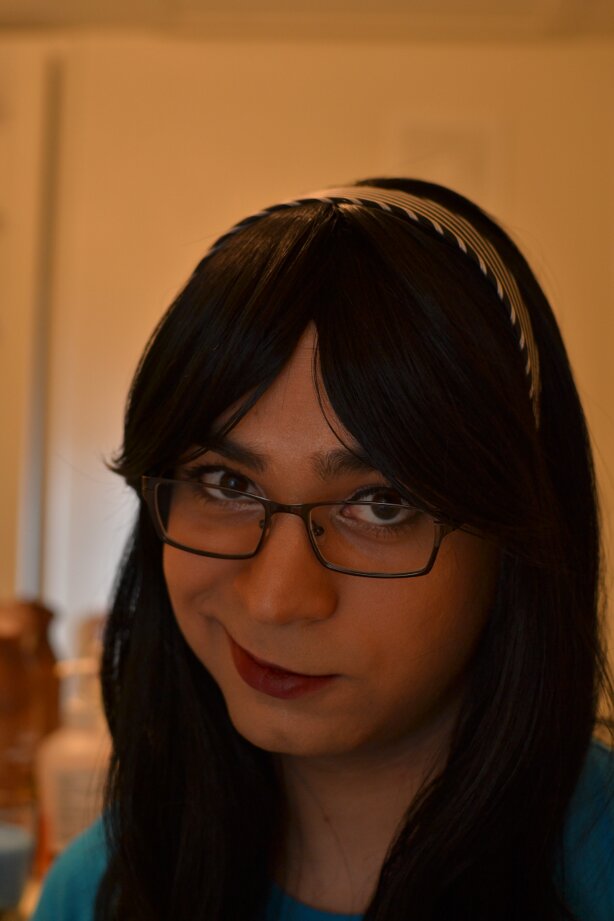 Aaaaaand we're done!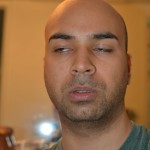 Compare to this douchebag. Jesus christ. Welp, that took an hour. Now I can go to work. Late.
Maybe you want to watch a video of me doing the whole process? :D